Petcube Play-Remotely Keep your pets and home secure

This is the pet owner's version of a baby monitor. Cats are normally home bound all day and when the family is away or at work for long hours, you could be left anxious and with a stressed and lonely animal. With the Petcube Play real-time 1080-pixel video camera (Rs29,999 on Amazon.in, marked down from Rs39,999 says the website), you may observe its movements, especially if you place it in the room where it commonly sleeps, and the food and water bowl are plainly in view. One thing I liked first is that it was not hard to set up, although I am not so tech-savvy.



Being away from home quite often, when I learnt about the Petcube Play, it seemed like a good aide for me and so I tried it out after also downloading the Petcube app to my mobile phone. Petcube used my home WiFi (also uses Bluetooth) to stream video images over the internet to my smartphone. Since Petcube has a built-in microphone and loudspeaker, I could listen to and talk to Oscar, my cat, who at first looked delightfully surprised.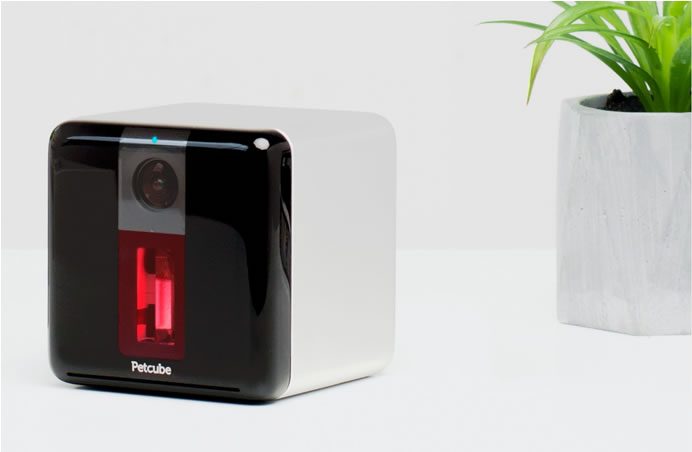 The Petcube is sleek and not much larger than a Rubik's cube, and the wide angle of the lens gives very wide coverage, and is best if you use a camera-tripod. The image is sufficiently clear (improved very much over the previous Petcube version, say the reviews) and there's the night vision mode that automatically kicks in and picks up details well in grey-scale, even if the lights are switched off.

Petcube can also help you make friends with other pet owners who also use the device, since there's a feature with which you may easily share videos you've captured over the internet using the Petcube app.


There is also a built-in laser pointer, using which you may engage your pet, best if it's a kitten you have and needs some interactive play. This toy is controlled from your phone, or set to autoplay mode to periodically play and exercise your pet. If it's a very active pet with access to other rooms in your home, you may wish to install a second Petcube Play camera, unless it will respond to your voice and come back to a sole camera. There is also a PetBites system, an accessory, which you may add on which dispenses treats as well. Dogs too may benefit, since the device has an interactive function where the pet can hear your voice. Even if the dog is left with a carer, you can check on the person as well, and see if your pet has been taken out and walked on time, fed and treated well.


A good perk you get from Petcube is that it also works as an alternative home security camera. For instance, you may be away when your household help has your apartment to themselves. Petcube's motion-detection will trigger the camera to where any movement occurs. It can then record the scene if needed.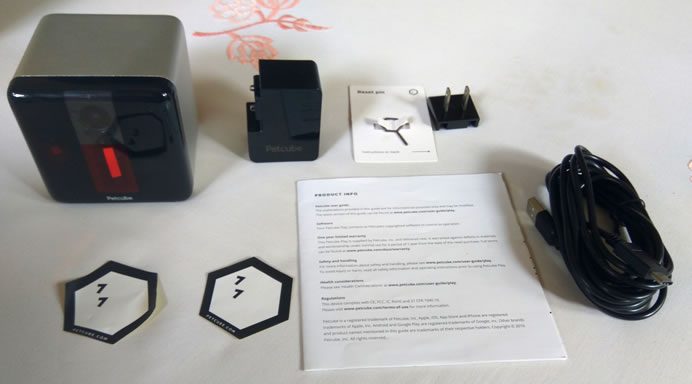 Once purchased, there's no monthly fee or other costs added to a Petcube, and reviews repeatedly say that after-sales service is good, if you encounter difficulties. One review on Amazon reads: "I am extremely impressed with the customer service they have provided me! I understand I may have a one-off situation and PetCube's focus to ensure the product works and I have a great customer experience has been nothing but awesome! As of now, I have a new Petcube and it is working flawlessly! I am a happy customer and thrilled with their sense of urgency to make things right."
---
---
---