Samsung Introduces First HDR QLED Gaming Monitors featuring AMD Radeon FreeSync 2 technology
Samsung today unveiled its new CHG90 and CHG70 curved monitors, featuring powerful High Dynamic Range (HDR) picture enhancement technology typically reserved for televisions. The QLED quantum dot technology delivers a new metal core and supports both approximately 125 percent of the sRGB color spectrum and 95 percent of the Digital Cinema Initiatives (DCI-P3) motion picture standard to deliver an exceptionally wide color range.

Samsung's CHG90 curved monitor sets the new visual standard for gaming displays by projecting a 32:9 aspect ratio and 3,840×1,080 double full HD (DFHD) resolution across a 49-inch screen. The monitor delivers stunning 1,800R curvature and an ultra-wide 178-degree viewing angle, maintaining content visibility from any location within a given space. Ideal for first-person shooting, racing, flight simulation and action-heavy games, the CHG90 aligns an accelerated refresh rate (144Hz) and 1ms motion picture response time (MPRT) with advanced, four-channel scanning technology to deter motion blur and produce a more consistent picture across the entire screen.

Samsung CHG70 is available in 27- and 31.5-inch variations. The CHG70 integrates HDR and quantum dot technologies, with a 144Hz refresh rate. This combination offers gamers a viewing arena that is brighter (600nit peak brightness), clearer (2,560×1,440 WQHD resolution) and more luminous, and which brings the slightest visual nuances to the forefront in extremely light or dark environments.

The CHG90 and CHG70 are the first Samsung gaming monitors to feature AMD's new Radeon FreeSync 2 technology. Radeon FreeSync 2 supports a wide color gamut to showcase HDR content with twice the perceivable brightness and color than that offered by the sRGB standard. Users can enjoy a smooth, low-latency plug-and-play HDR gaming experience without having to frequently readjust software or monitor settings.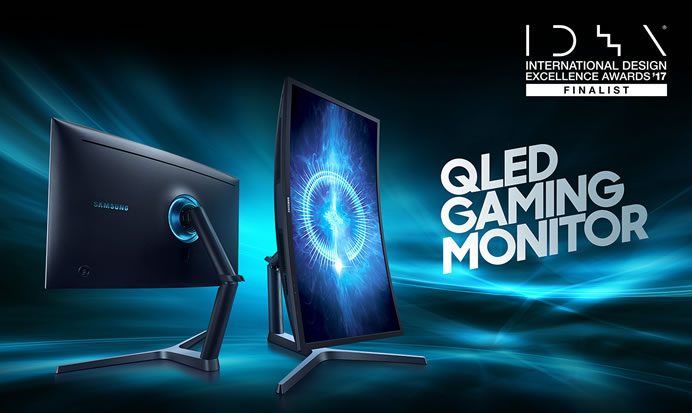 ---
---
---