Show me Gangnam Style video and the new LG Magic Remote with voice control technology will play it for you

LG today announced an all-new Magic Remote for its CINEMA 3D Smart TV lineup prior to the Consumer Electronics Show (CES) in Las Vegas. The redesigned device adopts enhanced language recognition capabilities that make executing commands simple, natural, interactive and conversational. The new design will continue to employ four control options – voice, gesture, point, and wheel – making it the most complete universal remote.



The LG Magic Remote's sophisticated voice control technology makes issuing a verbal command to the TV both simple and effective. New Natural Language Recognition software makes giving voice commands as easy as regular speech and allows the user to talk in a more conversational manner. No longer is there a need for an awkward pause between the command and the title to be viewed, users can simply say "Show me Gangnam Style video" and the new Magic Remote will understand.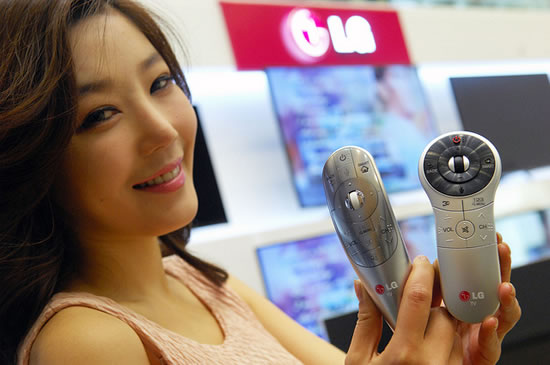 The Magic Remote comes in two highly functional models — one ships with LG's pre-mium CINEMA 3D Smart TVs and the other with the company's standard CINEMA 3D Smart TV models. The premium Magic Remote features LED back-lit buttons for easy operation in the dark and also sports a more compact design, making it easier and more comfortable to hold. Commonly used buttons have been thoughtfully repositioned, resulting in an even more natural and enjoyable user experience.


---
---
---