Sony announces limited edition WH-1000XM4 Silent White to coincide with the 75th anniversary of Sony in May 2021
With the same award-winning and industry leading noise cancelling technology as the much-loved WH-1000XM4, Sony today announced the new limited edition WH-1000XM4 Silent White to coincide elegantly with the 75th anniversary of Sony in May 2021. The Sony WH-1000XM4 Silent White includes a pearlescent finish to the topcoat of the headphones to create a sense of depth and a luxurious touch. With an additional coat of paint than the standard black and silver colours, the WH-1000XM4 Silent White headphones are even more stain-resistant and retain the high-quality white colour.
Like the black and silver WH-1000XM4 announced last year, the new WH-1000XM4Silent White headphones deliver Sony's best ever noise cancelling performance, reducing high and mid frequency sounds. This is achieved by the HD Noise Cancelling Processor QN1 with Dual Noise Sensor Technology which features a new algorithm, plus a new Bluetooth audio System on Chip that adapts to noise, music and acoustic characteristics in real time. Using Edge-AI, DSEE Extreme more accurately rebuilds audio lost during digital compression for a full fidelity experience by analyzing music in real time to create a richer, more complete listening experience.
The WH-1000XM4Silent White features an array of smart technologies to create a seamless, hands-free listening experience. For example, simply start speaking to automatically pause your music with the 'Speak-to-Chat' feature or enjoy adaptive playback thanks to proximity sensor and two acceleration sensors that detect whether your headphones are being worn or not. Adaptive Sound Control is another smart function that senses where you are and what you're doing, then adjusts ambient sound settings for the ideal listening experience.
Sony WH-1000XM4 allows to connect headphones to two Bluetooth devices at the same time. The limited edition Sony WH-1000XM4 Silent White headphones are NFC compatible, offer up to 30 hours battery life and are optimised for Google Assistant and Amazon Alexa. Similar to the other WH-1000XM4 colour variants, the new Silent White version blends sophisticated styling with an exceptional comfort and light-weight design.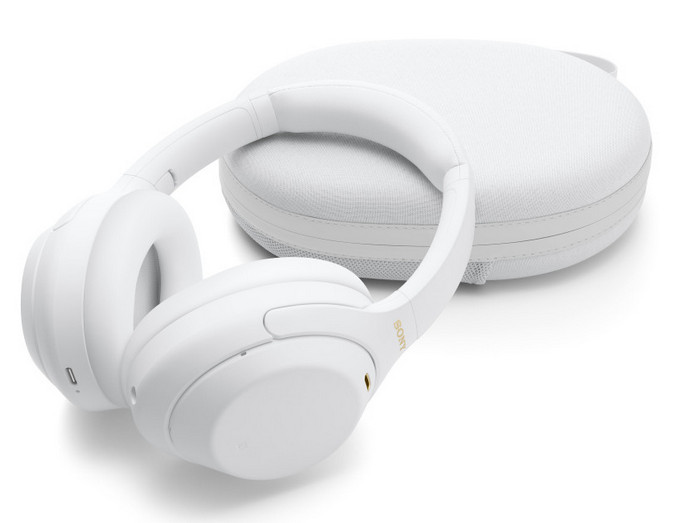 The new white colour has been developed to embody the concept of silence and serenity. Limited quantity of the WH-1000XM4 Silent White will be available across Europe between May and August 2021 for approximately £400 / €459 until stock lasts.
---
---
---