Sony Announces Commercialization of a new Exmor RS Image Sensor for Smartphones
Sony today announced a 22.5MP Exmor RS imaging sensor for smartphones and other devices that require increasingly better cameras and thinner form factors. The IMX318 boasts a stacked structure and the industry's smallest unit pixels, which measure 1.0μm (micrometers) in size. With this, the image sensor achieves a compact, type 1/2.6 size suitable for inclusion into smartphones, while still realizing a high resolution of 22.5 effective megapixels, among the top in the industry. Since the image sensor can transmit greater-than-4K resolution images for all pixels to the application processor, the user can capture 22.5 megapixel still images even while in the middle of recording video in 4K at 30fps.



This new image sensor from Sony not only boasts enhanced resolution, but it also matches its predecessor in image quality despite the IMX318's smaller size and unit pixels (IMX230 predecessor model: type 1/2.4 sensor with 1.12μm unit pixel size). Additionally, Sony has succeeded in equipping the IMX318 with cutting-edge digital imaging features, namely high speed built-in hybrid AF and 3-axis electronic image stabilization for video, a first for the industry.


Since it enables smooth video shooting, this image sensor is suited for incorporation into not only smartphones, but also a variety of other products that tend to generate substantial camera shake, such as aerial drones used for image capture. Sony aims to begin shipments for this new CMOS image sensor in May, 2016.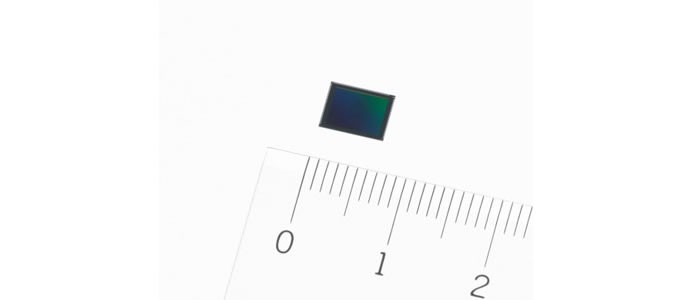 ---
---
---