Take an International Flight that Doesn't Leave the Ground
Are you missing the thrill of flying to another part of the world? The first-class comfort, pampering in-flight service, sipping your favorite drink thousands of meters above sea level, and descending to a new city that you can't wait to explore? Well, FIRST AIRLINES offers all this and a lot more while you stay on the ground!
We all know it, a long flight journey in business class and a holiday with loved ones is the perfect time one can ever have. It's an experience we all eagerly look forward to. Sadly, coronavirus took away that fun time, until now!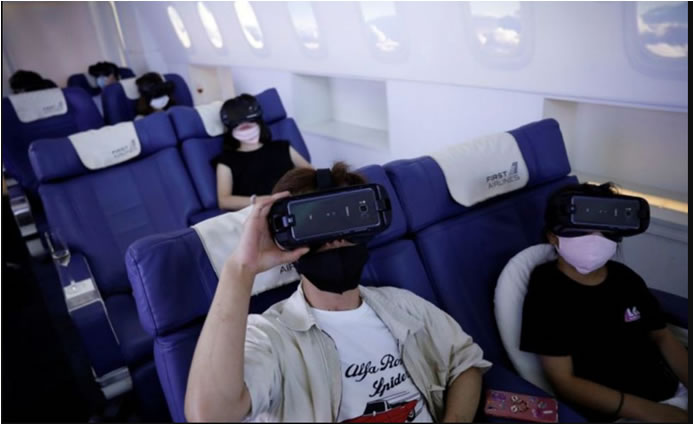 From the land of gizmos and innovation comes yet another in-depth solution to a problem that we, mere mortals even didn't think of but felt it biting us during this lockdown.
Japan's First Airlines is the world's first virtual airline facility where you can experience the actual flight and world travel while on the ground.
First Airlines uses the highest quality seats used in the actual First Class on the Airbus A310 & A340. Flight stimulators on the ground make you feel as if you are flying 8,000 meters above the ground along with aircraft exterior views such as the passing of clouds, on flat screen panels replicating the window.
You may be thinking that this is just a room that is designed to replicate an inflight seating system, right? Well, in Japan, attention to detail is many notches high, and here's why First Airlines is much more than a room designed to replicate a flight cabin.
Your journey begins by booking a ticket either for business or first class. Choose your destination from places like NY, Paris, Rome, Hawaii, etc. and your 2-hour journey experience will be unique as per the destination you choose. The 'passengers' are even given a pre-flight safety demonstration with a life vest and oxygen mask. So it's time to fasten your seatbelts!
Customers get to use virtual reality (VR) devices inflight that provides virtual flight experiences, including 360-degree tours of destination cities.
Japanese businessman, Mr. Katsuo Inoue chose Italy for this year's summer vacation, and he enjoyed the trimmings of a business class cabin and soaked up the sights of Florence and Rome – without ever leaving Tokyo.
"I often go overseas on business, but I haven't been to Italy," he told Reuters. "My impression was rather good because I got a sense of actually seeing things there."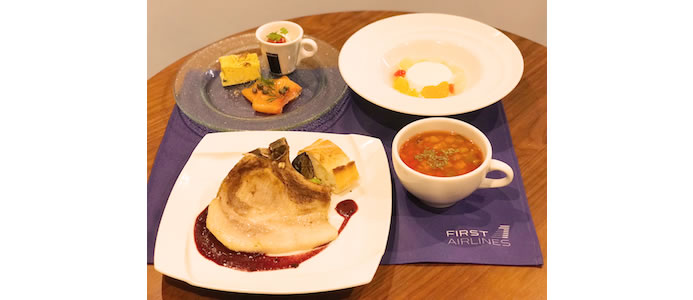 No flight experience is complete without having a hearty meal in the air. Travelers can enjoy various local delicacies of Paris, New York, Rome, etc. along with local Japanese cuisine as served in an actual international flight. All the dishes are prepared by top Japanese front-line chefs. The 'airline' promises its inflight meals to be of the finest taste and memorable dining experience.
The coronavirus has stopped most travel from Japan. The country's biggest airline, ANA Holdings, said numbers flying to foreign destinations on its planes fell by 96% in June. The International Air Transport Association (IATA) predicted last month that it would take until 2024 for global passenger numbers to recover.
Such an immersive experience will surely help you get a feel of that long-awaited holiday and beat the lockdown blues. Numbers say it all, bookings are up about 50 percent since the pandemic began, according to the company.
---
---
---