CORSAIR Launches KATAR PRO XT Gaming Mouse
CORSAIR today launched a new ultra-light gaming mouse, the KATAR PRO XT. The KATAR PRO XT is the first CORSAIR mouse to implement new CORSAIR QUICKSTRIKE buttons, pre-tensioned to reduce button travel to a minimum, meaning every click from the KATAR PRO XT registers faster than ever. Sporting a compact symmetrical shape, the KATAR PRO XT is great for claw and fingertip grip styles.
The CORSAIR KATAR PRO XT is outfitted with the high-performance features that gamers demand, including an 18,000 DPI optical sensor for high-accuracy tracking and durable OMRON switches guaranteed for 50 million clicks. The KATAR PRO XT is equipped with six buttons, all programmable with CORSAIR iCUE software to execute time-saving macros, custom actions, button remaps, and much more.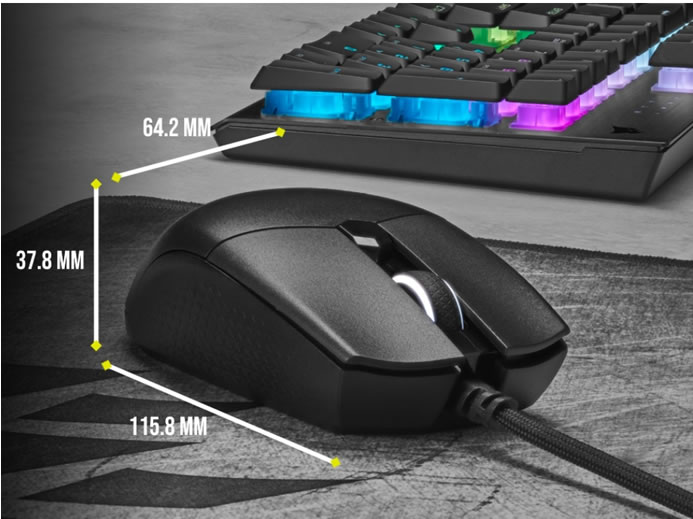 With a weight of 73g, the KATAR PRO XT is one of the lightest in the entire CORSAIR gaming mouse lineup, aided by a lightweight paracord cable that reduces drag to enable faster and more precise movements. With the lightweight design and heavyweight performance of the KATAR PRO XT and the vivid 360° lighting of the MM700 RGB, PC gamers have a new winning combination on their hands.
---
---
---