Gigabyte launches the Ultimate monster for the next-gen PC gaming-GV-NTITANXD5-12GD-B graphic card
Gigabyte today announced its latest super gaming graphics card, GV-NTITANXD5-12GD-B. Based on the GeForce GTX TITAN X Maxwell Architecture, GIGABYTE GV-NTITANXD5-12GD-B utilizes the 28nm fabrication process and features 12GB of 7Gbps GDDR5 memory and a massive 3072 CUDA cores. The gaming graphics card GV-NTITANXD5-12GD-B is loaded with advanced technologies such as Nvidia ShadowPlay to capture and share every moment of gaming domination, groundbreaking G-SYNC display technology, and Nvidia GameStream to stream games to the NVIDIA SHIELD portable.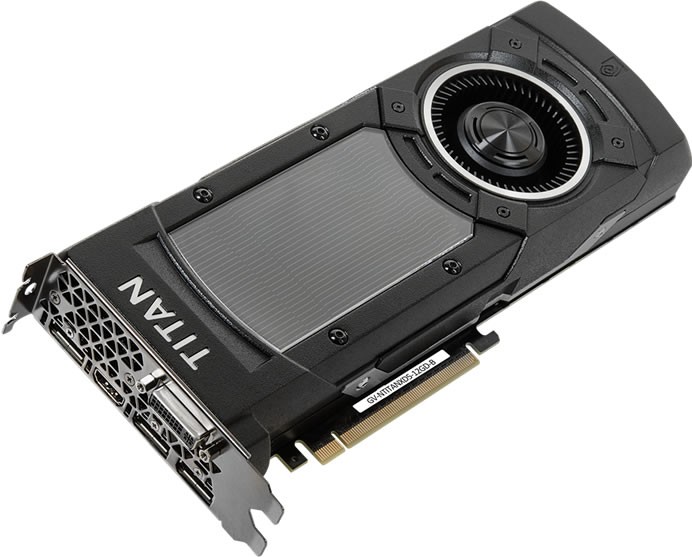 The GV-NTITANXD5-12GD-B is equipped with Nvidia DSR technology for a 4K experience—even on a 1080p display—and graphics features like VXGI for real-time global illumination. With support for maximum 4-way NVIDIA SLI, gamers are able to immerse themselves in graphically intensive games in full 4K Surround. With twice the performance and power efficiency of the original GTX TITAN GPU, this card is a gaming beast armed with incredible graphics firepower ready to max out the latest games at extreme resolutions.


---
---
---