Razer Hammerhead and Hammerhead Pro in-ear headsets deliver exceptional bass and sound quality

Razer announced the launch of the Razer Hammerhead series of in-ear headsets, two all-new audio solutions for mobile gaming and music. The Razer Hammerhead in-ear headsets offer incredible durability and fantastic audio quality from their 9 mm neodymium drivers, making them excellent choices for music listening on the go. The headsets come in two versions – the Razer Hammerhead and the Razer Hammerhead Pro, with the latter sporting an omni-directional microphone with an in-line remote for phone-call control, perfect for convenient voice communication. The inner acoustics chambers of the Razer Hammerhead in-ear headsets feature a sonically optimized design to increase aural resonance. Paired with high-performance, precision-tuned, 9 mm neodymium drivers, the headsets produce a sound signature packing strong bass while maintaining crystal clear mid-levels and highs.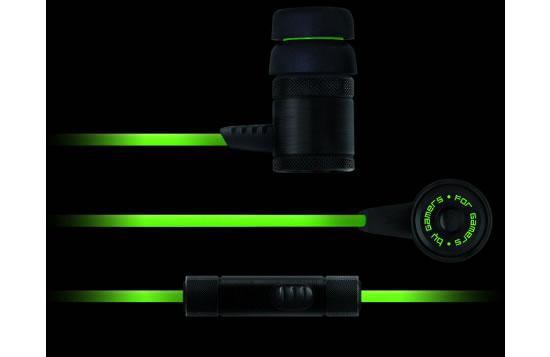 Both in-ear headsets are machined out of aircraft-grade aluminum, promising extreme durability, while maintaining a lightweight and comfortable form factor. With a matte, brushed surface finish, these in-ear monitors look as good as they sound. With interchangeable ear-tips included in three sizes and optional bi-flange attachments, the Razer Hammerhead in-ear headsets offer ultimate sound isolation. Topped off with a compact carrying case for portability, the Razer Hammerhead Pro epitomizes the way in-ear monitors should be experienced – with style, comfort and aural fidelity. Razer Hammerhead Pro and Razer Hammerhead will be available in August for approximately $69.99 and $46.99 respectively.
---
---
---