Nissan LEAF with variety of new enhancements and equipment announced in Japan

Nissan today announced the release in Japan of the updated Nissan LEAF, which has received a number of enhancements. The all-electric LEAF is in its second iteration and is now available at Nissan dealers in Japan. The new LEAF continues to offer excellent performance and driving feel, with smooth, strong acceleration and quiet delivery across a speed range that's comparable to that of luxury models, as well as great handling stability realized by well-balanced weight distribution.



Since its debut in December 2010, more than 43,000 drivers around the world have chosen the LEAF. By purchasing one, owners are making a personal contribution to help create a sustainable zero-emission society; the LEAF emits zero CO2 or exhaust during operation. The affordable S grade has been added for the new model year and joins the ongoing G and X grades. There is no performance sacrifice with the new S grade.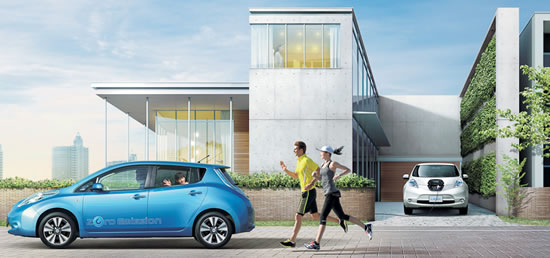 At present, there are approximately 400 sales outlets in Japan that are equipped with quick chargers. In order to offer even better convenience and accessibility for LEAF owners, Nissan plans to expand the availability of quick chargers to 700 sales outlets in Japan. When the expansion is completed, one-third of dealers will be able to offer quick charging service.







All Nissan LEAF grades qualify for the Japanese government's eco-car subsidies and are exempt from the automobile weight tax and automobile acquisition tax. In addition, LEAF customers can receive up to 780,000 yen in incentive grants in accordance with the Japanese government's incentive scheme for fiscal year 2012 to promote the purchase of clean energy vehicles.

---
---
---