LG Chem unveils world's biggest building installation of OLED lighting at SNU

LG Chem, world's largest OLED light panel manufacturer, today unveiled the world's biggest building installation of OLED lighting at the inauguration ceremony for Seoul National University's new main library.LG Chem supplied 1,100 OLED light panels for reading lights at the KwanJeong Library at Korea's premier university. University officials selected the LG Chem OLED light panels because their slim and modern design conforms to the library's cutting-edge architecture.


The LG Chem OLED light panels used at the SNU Library measure 320mm x 110mm, with a light efficacy of 60lm/W and a lifetime of 40,000 hours. The brightness of the lighting is easily adjusted with a dimming control between 300lx and 850lx. The standard brightness for a reading light ranges from 300lx to 600lx, according to the Korean standard illumination index. LG Chem OLED light panels are only the surface light source that is currently available, which makes them ideal for various design applications. OLED lighting comes closest of any lighting source to natural sunlight and does not emit UV, which increases eye fatigue, or produces blue light, which can cause eye damage.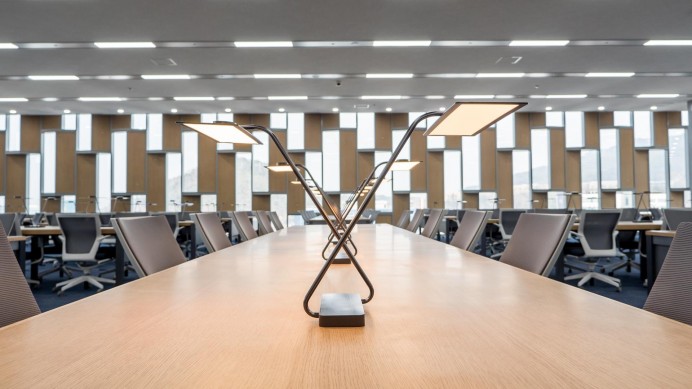 The thickness of the OLED light panel is 0.88mm, and even with aluminum housing, it is still just 2.2mm, offering an ultra slim design. Sales of the OLED lighting industry are set to grow rapidly to reach an estimated $4.7 billion by 2020, according to UBI Research, a consultancy.

---
---
---