New LED-farm capable of harvesting 1.5 times more vegetable unveiled inJapan
A farm capable of harvesting 1.5 times more vegetables using a new state-of-the-art light-emitting diode system than one utilizing traditional fluorescent lighting was unveiled in Miyagi Prefecture, Japan. The vegetable factory, one of the world's largest, is capable of producing 10,000 heads of lettuce a day, according to the operator- Mirai. The new technology requires 40 percent less electricity compared with regular fluorescent lighting.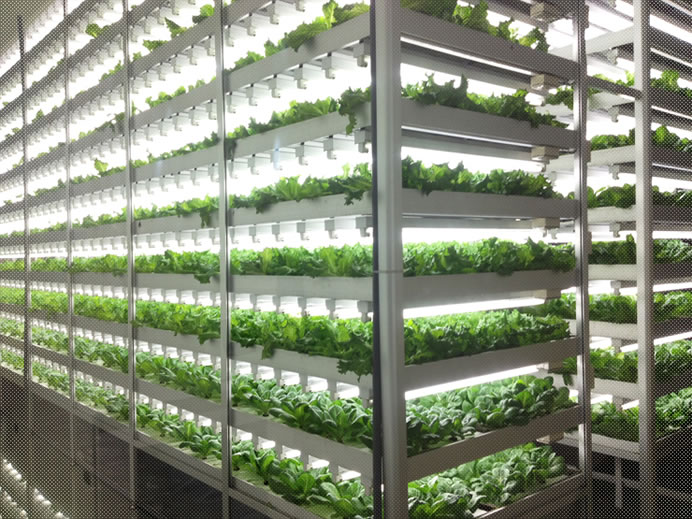 The farm is believed to be one of the largest vegetable growing operations globally that relies solely on LED lighting. While there are vegetable farms that currently use LED lighting in Japan, most combine them with fluorescent lighting. While conventional light-emitting diodes tend to emit straight-line beams of light, the newly developed system can cover a large area at once. Thanks to the wavelength optimization offered by the new LED technology, greater control over the photosynthesis process can be attained and adjusted as needed, depending on the vegetable's stage of growth.

The new LED system is developed by GE Japan, construction of the farm by Kajima Corp. Tokyo based Mirai Co ,will manage the new factory. Mirai plans are to sell the lettuce produced at the factory in supermarkets in the prefecture for about 200 yen ($1.96) per head. The plant's operators project annual sales of 300 million yen ($2939736.).
---
---
---