Osram Ostar Medical for better light in the operating room

The new Osram Ostar Medical comprises four different LED chips in the colors warm white, ultra white, verde and amber. This permits customers to set the shade of white emitted by the LED according to their individual requirements within a color temperature range of between 3,700 and 5,000 Kelvin – and at a high overall CRI of 95. This combination of precise chromaticity coordinate control and excellent CRI is particularly important for lighting in the medical sector. When optimized for the red spectrum (RaR9), the CRI remains at around 95 so that red shades are particularly true-to-life – ideal for light systems in operating rooms.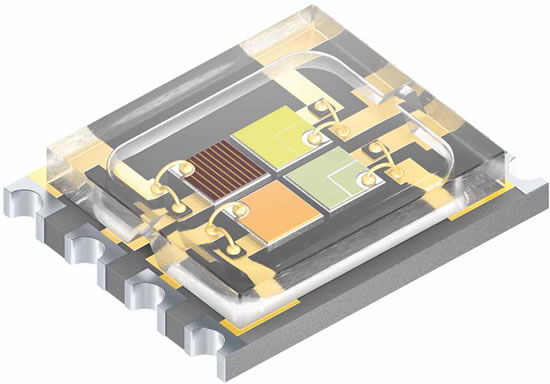 With a footprint of just 5.9 mm x 4.8 mm and a housing height of 1.2 mm, the design of the Osram Ostar Medical is very compact. Indeed, it is only about one-quarter as high as the components ordinarily used. The product owes its compact design to the flat, antireflex-coated glass cover with which the LED is equipped instead of the usual lens.
---
---
---