Samsung and MSC Cruises Win Top Prize For Industry-leading Indoor LED Project
Samsung and MSC Cruises were awarded for Best Overall Customer Experience from Daily DOOH, a leading industry publication, in recognition of their outstanding innovation in digital signage. Samsung provided interactive touchscreens, digital signage and over 2,400 in-cabin TVs throughout MSC Grandiosa, the latest and largest flagship of MSC Cruises, as part of its longstanding partnership with the company. MSC Cruises had launched the MSC for Me digital ecosystem in 2017 to bring the latest connected cruise experience to its guests.
The project's crowning achievement is located at the ship's indoor promenade, the central social hub of the ship, where the custom 93-meter Samsung curved LED IF040H-D display is installed on the ceiling. The display has been dynamically designed to create an awe-inspiring atmosphere at all times, and it showcases mesmerizing visual performances three times a day.
The longest LED sky at sea is one of the unique features of our Meraviglia generation ships, including MSC Grandiosa, topping the Mediterranean promenade and creating a one of a kind experience for our guests," said Luca Pronzati, Chief Business Innovation Officer at MSC Cruises. This helps to create different ambiances and atmospheres throughout the day and night, while also playing a key role in the ship's entertainment schedule with its range of mesmerizing shows.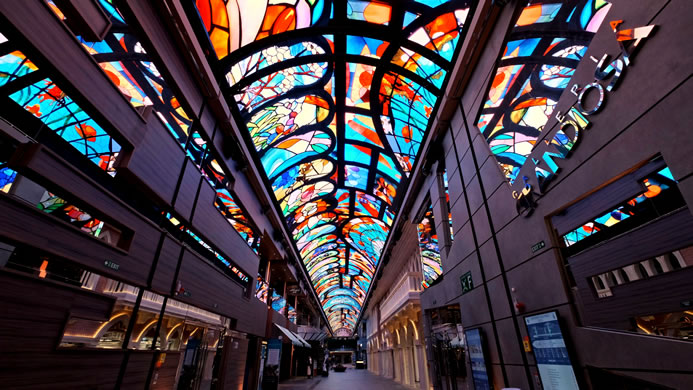 From the moment they board and throughout their trip, the passengers will be viewing and interacting with Samsung displays that feature superior picture quality and intuitive usability.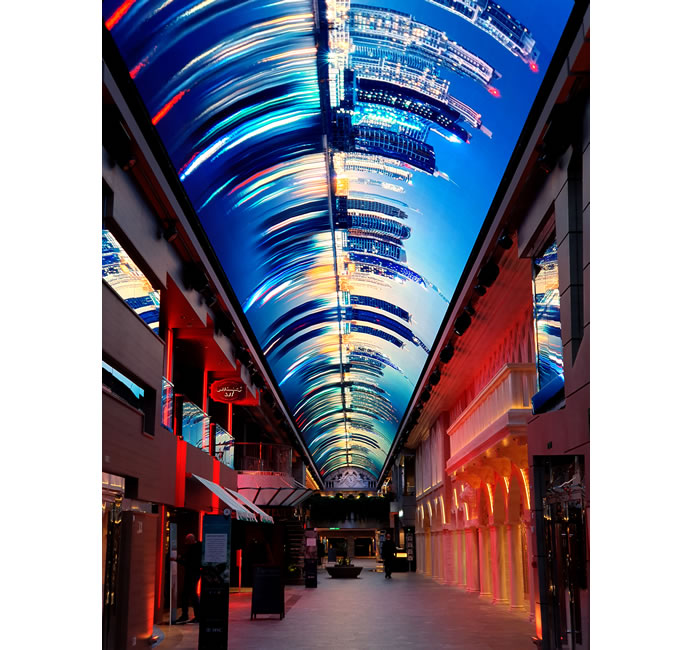 ---
---
---