Belkin WeMo controls household electronics from anywhere through WI-FI and Mobile App

Belkin today launched WeMo, a line of modular, Wi-Fi-based products that turn an iPhone, iPad, or iPod touch into a remote control for household devices. Consisting of two initial products, the WeMo Switch and the WeMo Motion, WeMo works with the free WeMo app to create a scalable, customizable home control system designed to provide added safety, convenience, and peace of mind. The WeMo Switch is a small device that plugs directly into any electrical outlet and serves as the main building block for WeMo.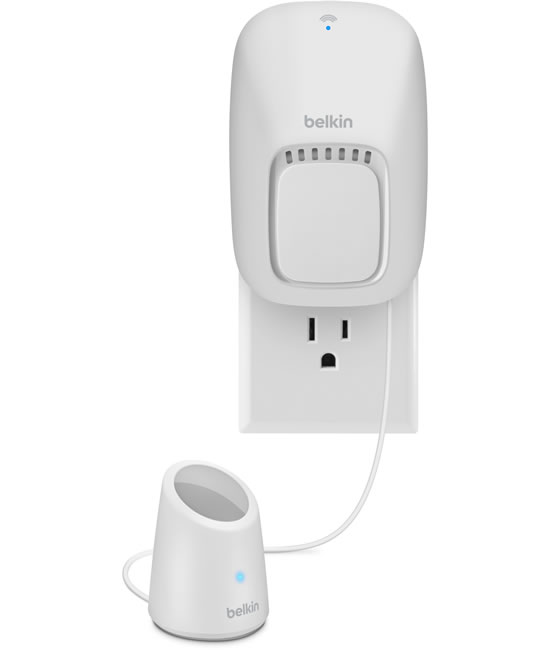 Once the Switch is connected to the home Wi-Fi network, any device plugged into it can then be turned on or off from anywhere, whether at home or on the go with the WeMo app. The app also enables users to put devices on a timed schedule, so devices will turn on or off at pre-set times. The WeMo Switch + Motion adds a sensor that reads motion within 10 feet and will turn on or off anything plugged into the switch based on motion.



Through the WeMo channel on IFTTT,customers can use a WeMo Switch or Motion to trigger a variety of services, including email, weather, phone calls, Twitter, Facebook, etc. For example, you can set up a motion sensor by your front door and use IFTTT to create a rule that will send a text message to your phone anytime motion is sensed. The WeMo Switch and WeMo Switch + Motion are available for pre-order starting today at Amazon.com and Belkin.com for $49.99 and 99.99 respectively.
---
---
---