LG ThinQ TVs With AI Functionality Offers Access to Smart Home Products
At CES 2018, LG will raise the home entertainment experience to another level with the introduction of ThinQ artificial intelligence (AI) and an advanced image processor in its newest OLED and SUPER UHD TVs. ThinQ allows the implementation of hundreds of voice requests utilizing the company's own open smart platform as well as third-party AI services. With AI functionality embedded in their TVs, LG customers can speak directly into the remote control to enjoy all the convenient features of today's advanced voice assistant technology.


LG's ThinQ TVs also function as smart home hubs, offering access to other smart home products such as robotic vacuum cleaners, air conditioners, air purifiers, smart lights, smart speakers and many other devices that can connect to the TV via Wi-Fi or Bluetooth. LG TVs with ThinQ AI supports services based on Electronic Program Guide (EPG) to deliver information in real time or change to a channel that offers the content requested.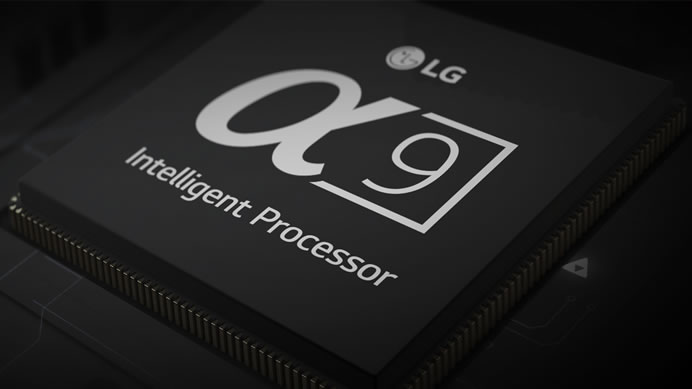 LG's newest α (Alpha) 9 intelligent processor provides true-to-life images with incredibly rich colors, sharpness and depth for more realism. A core innovative element of the α (Alpha) 9 is the four-step process of noise reduction, which boasts twice as many steps compared to conventional techniques. This algorithm allows for greater finesse in noise reduction, improving the clarity of images affected by distracting artifacts and enabling more effective rendering of smooth gradations.

---
---
---