LG to update Google TV with Android 4.2.2 Jelly Bean OS

LG today announced that its Google TVs will be updated with the latest version of the Android 4.2.2 Jelly Bean operating system. Available in the third quarter, the update will enable customers to enjoy more applications, including games that provide a greater level of interactivity and advanced graphics. In addition to boosting overall performance, the latest Jelly Bean update supports the Android-based Native Development Kit (NDK) so Google TV owners can have the widest, most diverse selection of apps to choose from. Smartphone apps designed using the NDK will run on Google TV with little to no modifications.



With NDK compatibility, users can now play more games on a bigger LG Google TV screen. This level of compatibility makes it easier for developers to enter the burgeoning Smart TV app market.The latest update will also include LG's patented 3D Game Changer, bringing a dimension to interactive games never seen before. 3D Game Changer produces a fully immersive effect by displaying 2D games in enhanced 3D mode, for an effect previously available only in movies filmed with 3D equipment.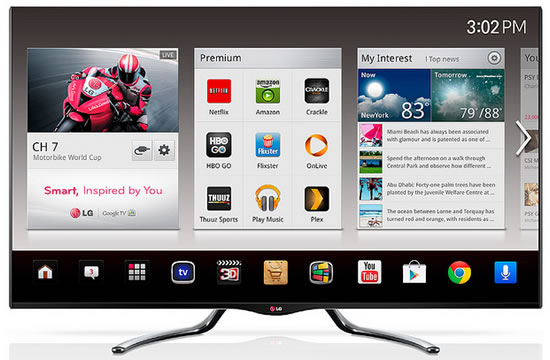 Android 4.2.2 Jelly Bean will be available as an over-the-air (OTA) download for existing LG Google TVs in the United States starting in the third quarter. LG is showcasing its Google TV with the new operating system at the Google I/O developer conference in San Francisco this week.
---
---
---