Samsung Launches The Wall Professional – a Modular MicroLED Display for Commercial Industry at InfoComm 2018
Samsung today announced the introduction of The Wall Professional – a modular, MicroLED display that can extend to hundreds of inches in size while delivering impressive black color, brightness, and contrast in any commercial setting at InfoComm 2018. A business-ready variation of one of CES 2018's most talked-about consumer displays, The Wall Professional's modular design is configurable and customizable. It provides perfect black and superior color purity in a bright environment, as well as in the dark. The Wall Professional is highly reliable and efficient. In any arrangement, the display's HDR10+ technology and MicroLED pixel modules produce unparalleled peak brightness of 1600nit, excellent color presentation and brilliant imagery free of color filters or backlighting.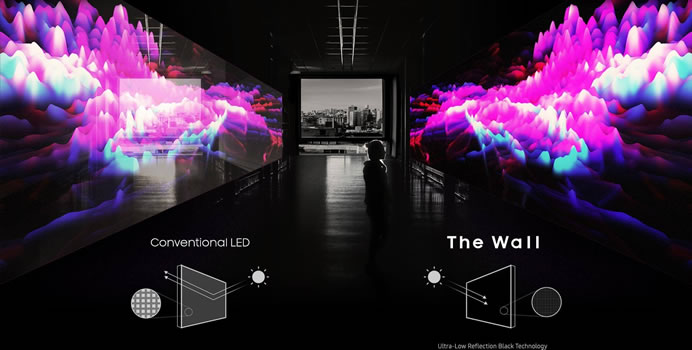 The MagicINFO 6 is Samsung's latest content management platform that allows businesses in any environment to conveniently create, schedule and deploy content across their entire digital signage network. The platform is powered by the TIZEN 4.0 operating system which offers the seamless remote ability for both software and hardware and supports remote management, enabling content teams to update message designs and schedules from any location at any time. The MagicINFO 6 is compatible with all of Samsung's signage based on the TIZEN 4.0 OS including The Wall Professional, the new QMN and QBN Series Intelligent UHD displays, and the IF Series LED Signage.

InfoComm 2018 attendees will also be the first to see Samsung's Dual Sided Outdoor Signage display (Model OH85N-D). Backed by the TIZEN 4.0 OS, and available in an 85-inch display, the Dual Sided Outdoor Signage will be available for spaces such as bus-stop shelters and street benches. With advertising content showcased on both sides of the display, the signage is expected to maximize advertising revenue for featured businesses.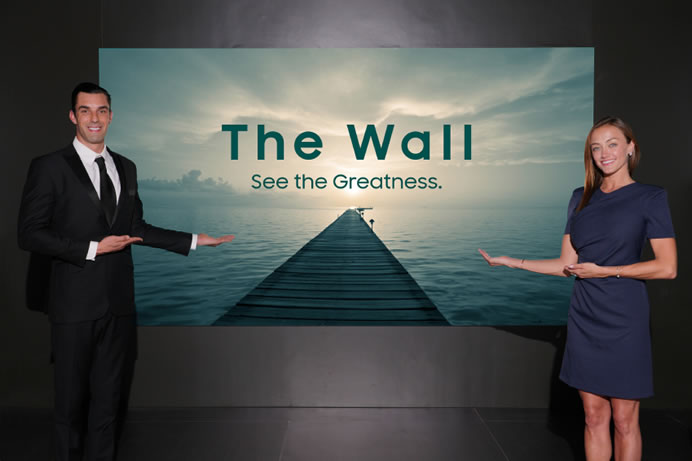 Also based on the TIZEN 4.0 OS, Samsung's new QMN Series (500nit brightness) and QBN Series (350nit brightness) Intelligent UHD displays achieve crisper and clearer content for users seeking a more powerful and versatile experience. The displays' intelligent engine automatically upgrades FHD content from any source to sharper, clearer UHD quality, improving the viewing experience instantaneously and without extensive manual input. The global launch of the Intelligent UHD Signage, including North America, will be this June. Pre-orders of The Wall are now available from Samsung with the first orders shipping in the third quarter of 2018.

---
---
---