Samsung starts mass production of world's first 3D Vertical NAND Flash

Samsung announced that it has begun mass producing the industry's first three-dimensional (3D) Vertical NAND (V-NAND) flash memory, which breaks through the current scaling limit for existing NAND flash technology. Achieving gains in performance and area ratio, the new 3D V-NAND will be used for a wide range of consumer electronics and enterprise applications, including embedded NAND storage and solid state drives (SSDs).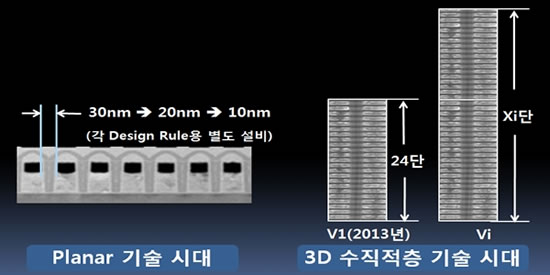 Samsung's new V-NAND offers a 128 gigabit (Gb) density in a single chip, utilizing the company's proprietary vertical cell structure based on 3D Charge Trap Flash (CTF) technology and vertical interconnect process technology to link the 3D cell array. By applying both of these technologies, Samsung's 3D V-NAND is able to provide over twice the scaling of 20nm-class planar NAND flash.By making this CTF layer three-dimensional, the reliability and speed of the NAND memory have improved sharply. The new 3D V-NAND shows not only an increase of a minimum of 2X to a maximum 10X higher reliability, but also twice the write performance over conventional 10nm-class floating gate NAND flash memory.


One of the most important technological achievements of the new Samsung V-NAND is that the company's proprietary vertical interconnect process technology can stack as many as 24 cell layers vertically, using special etching technology that connects the layers electronically by punching holes from the highest layer to the bottom. With the new vertical structure, Samsung can enable higher density NAND flash memory products by increasing the 3D cell layers without having to continue planar scaling, which has become incredibly difficult to achieve.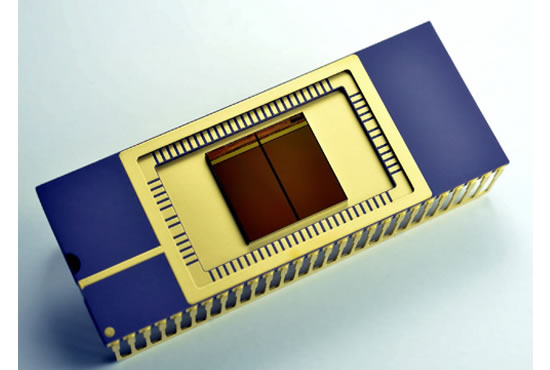 ---
---
---