Samsung to install largest number of LFDs in its history at IFA 2013

Samsung will install about 440 large format displays (LFDs) at IFA 2013. With the largest installation in its history, Samsung will provide exhibition visitors with dynamic information through increased visual communication. The LFDs will be installed on both sides of the Discovery Avenue at the center of the exhibition hall. Samsung will also install video walls using 341 units of 55" LFDs. As a result, visitors will be able to see the products on display with greater focus and picture quality as they will be enlarged on the video walls. The LFDs installed on the video walls feature slim bezels that minimize the boundary lines between each display.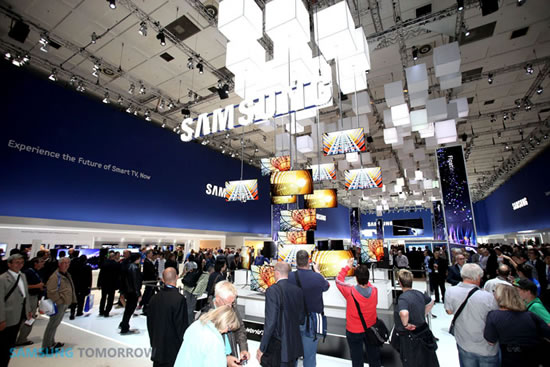 Further 22 units of 75" LFDs will be vertically installed at the entrance of each exhibition zone.These units will serve as 'digital signage' or navigation points for visitors by providing information on major products in each zone. The LFDs will also provide visitors with a greater visual experience by doubling as a visual effect of the overall exhibition hall, linking visitors with the video walls installed at both sides of Discover Avenue. The visual effects are powered by Samsung's proprietary display software, MagicInfo Solution.
---
---
---