Samsung Unveils World's Slimmest Bezel Video Wall at CES 2016
Samsung today unveiled the world's thinnest bezel video wall at its CES 2016 display product booths. Samsung has amplified large-scale message presentation capabilities for business and retail customers with its new UHF-E (Extreme Narrow Bezel) video wall. Featuring a thin bezel-to-bezel design (0.9mm on the upper and left sides and 0.5mm the lower and right sides), the UHF-E is the world's slimmest bezel video wall available. With minimal bezel interference, business customers can keep audiences focused on rich visual content rather than on the display itself.


Optimized for indoor applications, Samsung's UHF-E video wall combines visual quality with the power of professional-grade digital signage. Each UHF-E display undergoes advanced factory tuning to maintain picture integrity and enhance resonance for viewers. An additional embedded ACM chipset adjusts picture content to meet specific color settings and maintains a uniform presentation. The durable UHF-E video wall is designed to perform 24/7, allowing uninterrupted content delivery in various conditions.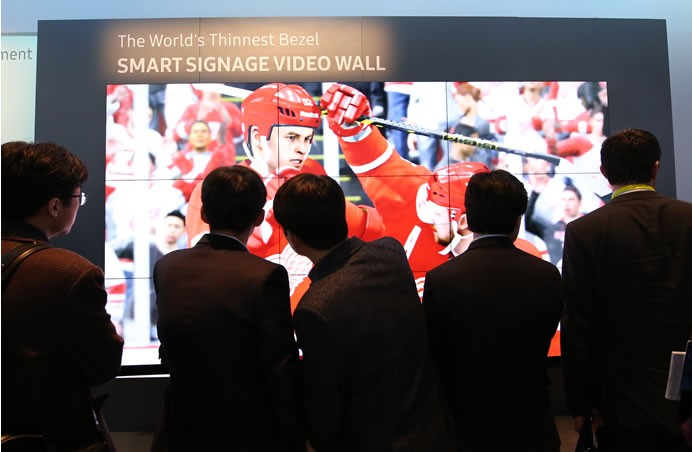 ---
---
---