Samsung develops world's first 31-Inch AMOLED Screen

Samsung has become the world's first display maker to develop a 31-inch active-matrix organic light-emitting diode (AMOLED) screen. AMOLEDs, which emit light when electricity is applied to organic materials, produce brighter and clearer images than liquid crystal displays (LCDs) and plasma display panels (PDPs). Global screen makers are scrambling to develop AMOLED products, with Sony's 27-inch AMOLED screen being the largest one developed until now.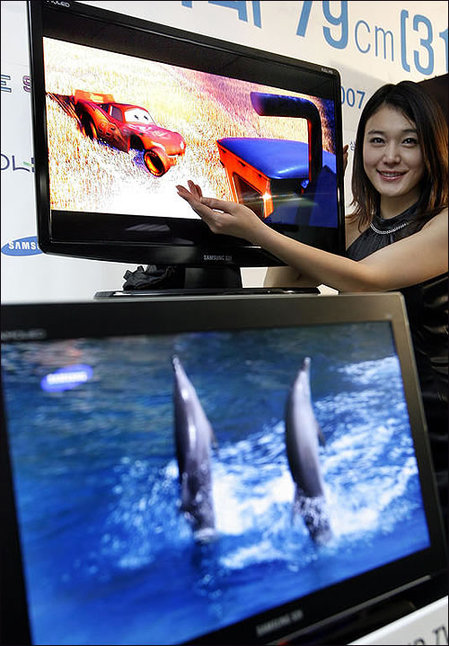 Samsung Electronics will reportedly showcase a 31-inch TV made from the new AMOLED screen at the Consumer Electronics Show in Las Vegas early next month.
---
---
---