SK Hynix developes world's first high density 8Gb LPDDR3

SK Hynix has developed the world's first 8Gb (Gigabit) LPDDR3 (Low Power DDR3) using its advanced 20nm class process technology. The new products can be stacked up and realize a high density of maximum 4GB (Gigabytes, 32Gb) solution in a single package. In addition, the height of this package becomes dramatically thinner than the existing 4Gb-based one. In terms of its high density and competitive package height, it is suitable for the newest trend of the mobile applications. High density LPDDR3 memory products over 2GB are expected to be noticeably loaded mainly on to high-end mobile devices from the second half of this year.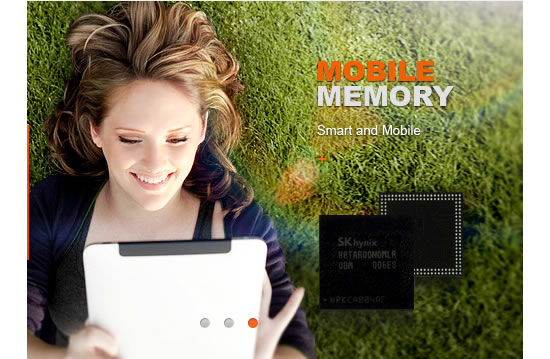 While this new LPDDR3 runs two times faster than LPDDR2, its standby power consumption decreases more than 10% compared to LPDDR2 products, therefore it satisfies both low power consumption and high performance which mobile applications highly demand. The new LPDDR3 product works at 2133Mbps which surpasses 1600Mbps of existing LPDDR3 in the aspect of its data transmission speed and is the world's fastest mobile DRAM. With a 32-bit I/O it processes up to 8.5GB of data per second in a single channel, and 17GB in a dual channel. It works at ultra-low-voltage of 1.2V. SK Hynix plans to start mass production of it at the end of this year.
---
---
---