Sony announces next-generation Personal 3D Viewer- HMZ-T3W

Sony today introduced its next-generation Personal 3D Viewer- HMZ-T3W, the world's premier wearable high definition visual display featuring twin OLED screens. The Sony HMZ-T3W allows consumers a unique ability to sit back, relax and immerse themselves in a new world of portable entertainment with awesome, super-sized HD images and realistic sound reproduction – all with wireless freedom.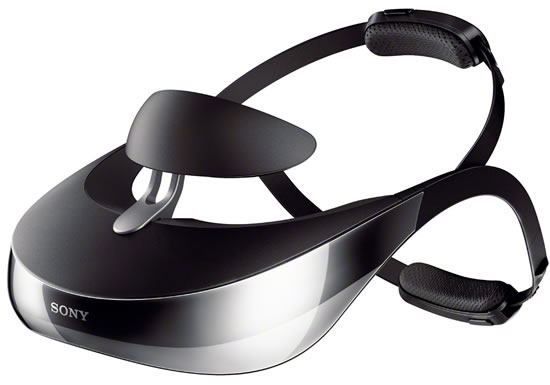 The third generation personal 3D viewer from Sony is lighter than its predecessors, easy-to-wear and loaded with simple connections for gaming consoles, PCs, home theater components, tablets and smartphones to enjoy a jaw-dropping view of movies, games and apps with a massive virtual screen size that brings a cinematic, home theater viewing experience into a portable, wearable device.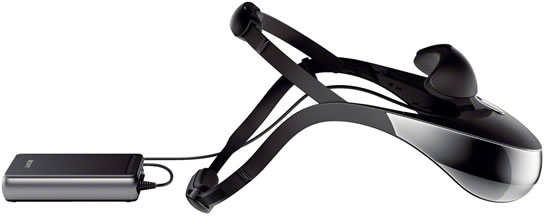 Head-mounted HMZ-T3W viewers are no longer tethered to an AC power socket. The handy, compact battery box keeps the HMZ-T3W powered for hours to enjoy videos or games on the move. Additionally, when connected via MHL, the device will also charge the battery of mobile devices like smartphones and tablets while being watched and played. In addition, the HMZ-T3W also connects via HDMI.

Thrilling 7.1 channel virtual sound adds an extra dimension of realism to movies and games on the HMZ-T3W. Consumers can listen through either the supplied 16mm driver in-ear phones or pair the HMZ-T3W with their own favorite headphones. Sony Personal 3D Viewer- HMZ-T3W is available for pre-sale in the U.S. now at Sony Stores and select retailers nationwide for $999,
---
---
---