Sony Ericsson adds two new Walkman phones W880 and W888

Sony Ericsson today announces two new Walkman phones; the W880/W888 and W610 build on the success of hit-models such as the W810 and to broaden the appeal of the Walkman phone. At just 9.4mm thin, the Sony Ericsson W880/W888 is the slimmest Sony Ericsson phone yet and combines the full Walkman phone experience with a device that fits easily into your pocket. The W610 stores up to 470 full-length music tracks on the 512MB Memory Stick Micro provided, and offers the inventive TrackID music recognition application; a feature that lets the user record a clip of an unknown music track onto their phone and immediately receive a notification of the track name, artist and album. Add to this a 2.0 megapixel camera with auto focus and the W610 is a credible fusion of phone, music player & digital camera. The W880/W888 represents a milestone in the Walkman phone portfolio. Although without doubt one of the slimmest music phones available with a 1GB capacity, the true beauty of its design is seen in the brushed stainless steel finish and the stand-out colour variants; either Steel Silver or Flame Black.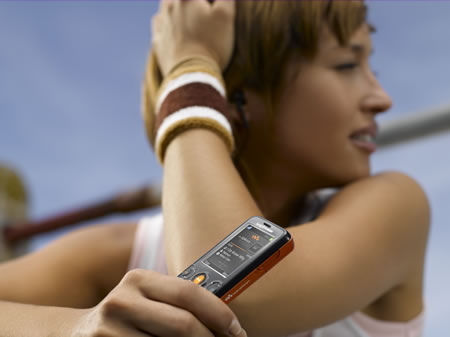 The W880/W888 delivers up to 18 hours music listening time & features a Flight Mode which allows the phone to be switched-off in mobile-prohibited environments. The W880 Walkman phone is a UMTS 2100 GPRS 900/1800/1900 music phone and will be available in selected markets from Q1 2007. The W888 Walkman phone is a GSM variant, minus the video telephony functionality, intended specifically for China where 3G services are not established.
---
---
---