Sony HES-V1000 Home Entertainment Server

Sony HES-V1000 Home Entertainment Server features a full HD 1080p 200-disc Blu-ray Disc/DVD/CD changer (196 12cm BD/DVD/CDs and four 8cm BD/DVDs) and 500GB hard disc drive that can store up to 137 hours of video, 40,000 songs or 20,000 digital photos. Sony HES-V1000 unit offers Sony's new x-Application feature that includes x-Pict Story HD and x-ScrapBook photo slide show so users can create customized photo presentations with the click of the remote. x-Pict Story HD utilizes unique layouts with sophisticated face-recognition technology and syncs transitions with music selected from personal content libraries to create a unique photo slide presentation. x-ScrapBook offers a compelling slide show that the device automatically arranges in a very fast timeframe to explore memories in a personalized digital scrapbook. Users can also export both types of slide shows to Blu-ray Discs or DVDs to share with family and friends.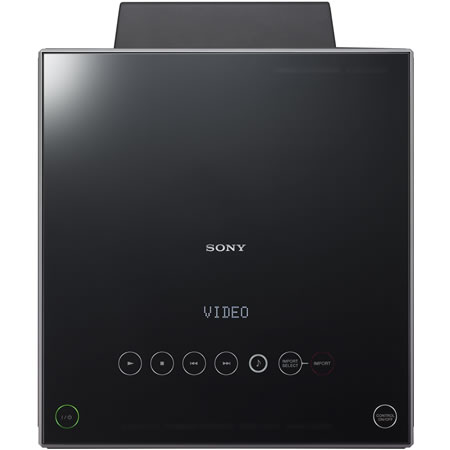 The Sony HES-V1000 system can play back music stored on the hard disk drive. It has the ability to wirelessly stream music throughout the home with a router to other devices, including Sony's CPF-IX001 wireless music player and other Digital Living Network Alliance (DLNA)-compatible wireless devices, such as PLAYSTATION 3 (PS3) videogame console and select VAIO notebook computers. The system can register up to ten devices with four independent audio streams. The HES-V1000 Home Entertainment Server will be available in October for about $3,500.
---
---
---