Fujitsu Develops Low Power Consumption Technology for 5G
Fujitsu today announced that it has built a prototype wireless unit incorporating inter-subarray coding technology, which makes it possible to achieve high-speed transmissions, in excess of 10 Gbps, for 5G mobile wireless base stations and access points. Fujitsu achieved these high speeds whilst maintaining low power consumption levels on par with Wi-Fi. In verification tests, the prototype successfully transmitted signals simultaneously to multiple devices.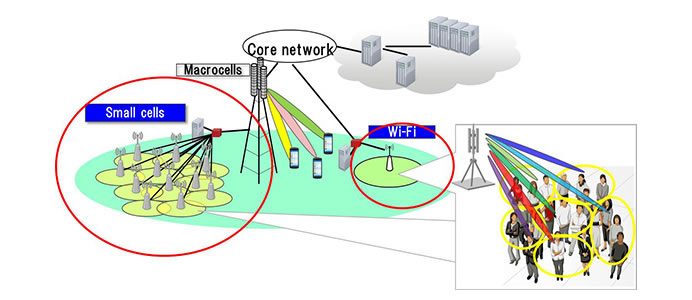 With the use of this newly-developed technology, even if multiple users in a densely-packed area use their mobile devices at the same time, reductions in transmission rates can be minimized, enabling them to enjoy high-quality video streaming, providing a high-speed and stable communications environment, even when doing data-intensive activities such as uploading videos.
---
---
---