Fujitsu docomo Arrows NX F-06E – first Japanese smartphone to feature Dolby Digital Plus

Fujitsu today announced that its new smartphone the docomo Arrows NX F-06E, will be available exclusively in Japan as of June 7, 2013 from NTT DoCoMo. The next-generation smartphone brings together a host of other high-spec capabilities, including a high-performance 1.7 GHz quad-core CPU (Snapdragon 600 APQ8064T), 64 GB of internal memory for enjoying applications and video without having to worry about storage space, and a high-resolution 16.3 megapixel camera. The camera is equipped with an Exmor R for mobile back-illuminated CMOS sensor, along with the Milbeaut Mobile image processing engine that incorporates high-sensitivity capturing, noise reduction, and a host of other photography capabilities.


In addition, with support for Full-Seg HD broadcasts that offer the same quality as digital terrestrial TV viewed at home, users can enjoy stunningly clear TV broadcasts on the handset's large-screen 5.2-inch full HD display. The Arrows NX F-06E is the first smartphone from a Japanese manufacturer to feature the latest Dolby Digital Plus, which was designed for the use of next-generation multimedia content.


With an Adreno320 GPU for high-level graphics processing, high-resolution video from games and other applications is rendered in extremely high definition down to minute detail. This, in turn, enables users to enjoy stunning video with smooth motion. To deliver increased customer satisfaction, Arrows NX F-06E comes equipped with a high-capacity 3,020 mAh battery, as well as energy-saving capabilities powered by Fujitsu's Human Centric Engine. The result is a smartphone that provides long battery life on a single charge, lasting significantly more than two days (approx. 69.4 hours).


The Arrows NX F-06E features an ultra-stylish design that employs a metal casing and a high-quality finish. The handset measures only 9.9 mm thick and 70 mm wide, and, despite its comfortable size, it can accommodate a 5.2-inch display through the use of ultra-thin 3.0 mm border. The Arrows NX F-06E is available in two colors: Black and White.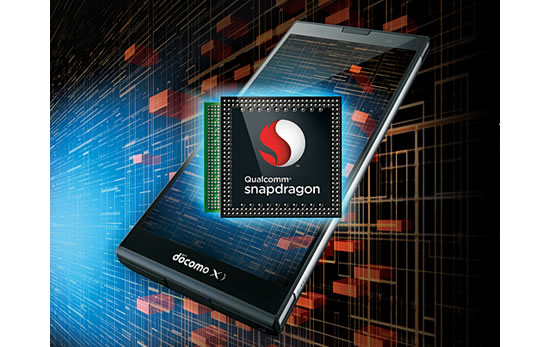 ---
---
---