Fujitsu launches Raku-Raku Smartphone Premium F-09E

Fujitsu today announced its new Raku-Raku Smartphone Premium F-09E. The Smartphone will be available in Japan from NTT DoCoMo from October 4, 2013. Fujitsu Raku-Raku Smartphone Premium brings all the capabilities of a smartphone together with the easy-to-read, easy-to-hear and easy-to-use functionality of the Raku-Raku Smartphone. In addition to being able to download a host of apps from Google Play, the handset allows users to take full advantage of convenient smartphone features, such as the ability to communicate with friends and family through popular social media apps including LINE and Facebook.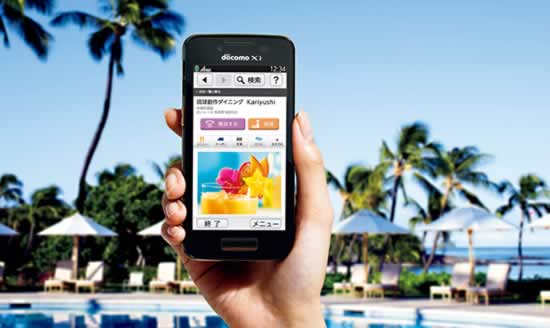 The Smartphone is equipped with next-generation WhiteMagic energy-efficient LCD technology, which can reduce the display's power consumption by up to approximately 50% and improve the brightness of the display, making it easier to see in difficult viewing conditions, such as outdoors on a sunny day.


Fujitsu Raku-Raku Smartphone Premium F-09E features the Raku-Raku Touchscreen, which can accurately differentiate between a finger stroke and a tap. Areas touched by the user are highlighted in blue and can be selected with a light tap, thereby reducing erroneous input and allowing for operations that feel just like pushing buttons on a conventional phone.

The new smartphone's high-performance 8.1 megapixel camera is equipped with an Exmor RS for mobile back-illuminated CMOS sensor, along with the GRAVNU image processing engine that incorporates a wide range of photographic capabilities, including high-sensitivity capturing and noise reduction. Moreover, with a simple press of the shutter button, users can capture a beautiful shot whenever they wish, without having to make detailed changes to the settings depending on the subject or scene.


The elegantly designed handset comes in two color variations: Precious Black and Silky White. The result is a handset that combines cutting-edge technology with ease of use and attractive style. Fujitsu Raku-Raku Smartphone Premium Smartphone maintains the same ease of use found only on the Raku-Raku Smartphone while also allowing users to easily enjoy all of the possibilities offered by Smartphones.

---
---
---