Gaming Phones Are Great – But Do You Need One?
It feels like it's been years since we saw a mobile phone handset hit the market that looked dramatically different from its competitors. Ever since Apple came up with the basic shape of the iPhone years ago, manufacturers have been in agreement that the brick-shaped touchscreen design is what consumers want and need. Since then, aside from the manufacturer's logo and the operating software, mobile phones have largely been interchangeable. That's why it's such a delight to see an innovative device like the Black Shark 2 Pro phone, which looks like nothing else on the market. It has a striking appearance, but it markets itself as a gaming phone. What is a gaming phone, though, and do you need one?
If you engage with games on your phone the same way the majority of people do, the answer is 'probably not.' As far as you're concerned, your phone has access to an app store that allows you to download any game you wish, and you can play them hassle-free as much as you like. You might occasionally encounter performance issues if your phone is low on memory or space or is getting a little old, but most of the time, everything works exactly as it should. The Black Shark 2 isn't aimed at the average user, though. It's aimed at the hardcore gamer.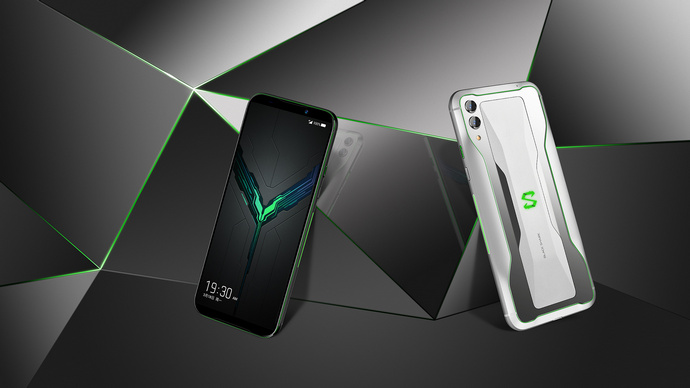 As impressive as most modern phones are, they weren't designed for the purpose of hosting or running complicated games, and nor are most mobile games designed to place heavy demands on a phone's hardware or software. You only need to look at online slots websites like Amigo Slots to confirm that. By a long-distance, online slots are the most popular types of games played on mobile phones, and yet they generally don't involve downloading any content at all. So long as a player has an internet connection and a touch screen, they can play the majority of mobile slots easily, even if their phone is a decade old. Designers of non-gambling related mobile games take note of this and design their own software accordingly. If the games all run smoothly, then what problem is the Black Shark 2 attempting to fix?
Google Stadia might raise its hand if we asked it that question directly, and Apple Arcade might follow suit, too. The fact of the matter is that mobile gaming is changing, and what's required of a phone is going to change along with it. The creation of the new Apple and Google gaming devices means that phones are now just as viable as television screens when it comes to finding something to play a game on, and so phones are going from handling something as basic as Candy Crush to trying to process something as complex and demanding as the latest Fortnite or Call of Duty game. With an average device, lag becomes an issue, and lag is unacceptable to hardcore gamers. That's the niche in the market that the Black Shark 2 hopes to fill.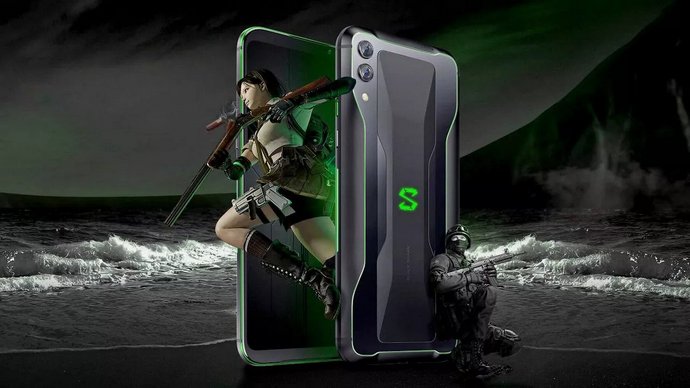 The concept of a gaming phone isn't new. 2017 saw the launch of the Razer Phone, a gaming-orientated device that came with a high refresh rate and a processor that wouldn't have been out of place in a PlayStation or an Xbox. It didn't catch on as an idea, but as a piece of equipment, it showed what was possible. The design of the Razer influenced the 7 Pro and the Google Pixel 4 when it came to screen design and refresh rate, and may even have influenced the creation of the new 120Hz displays that have become a favorite of Samsung.
The Black Shark hopes to eclipse the competition with a further step up in gaming-friendly technology, including a Qualcomm Snapdragon 855 plus processor to speed things along. That will mean that graphics run 15% faster on the new phone than on anything else on the market, and a CPU speed of up to 2.96HGz becomes possible. The idea of having a fan inside the machine to keep the processor cool is being thrown out as an old hat, too – instead, the phone comes equipped with a liquid cooling system designed to keep the device at peak performance at all times. Most of us are used to the feeling of our phones running hot when we're asking for a lot from them in terms of performance. Black Shark 2 Pro owners should never encounter that sensation, even after hours of gameplay.
There are a few more features to the phone that are also worthy of mention. As an example, the sensitivity of the touch screen can be adjusted from one game to the next, and can even be made lighter on one side of the screen than it is on another. A Sharkspace slider button enables a 'gaming mode' on your phone that works like a gaming-optimized airplane mode, ensuring you never get interrupted mid-game, and background processes are kept to an absolute minimum. Factor in the fact that it comes with a case that effectively turns it into a gaming controller with a screen, and you have a powerful proposition for gaming-orientated phone owners.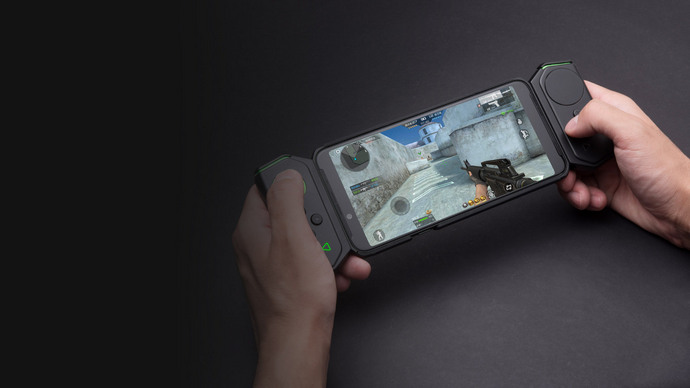 The one thing we don't know about the phone yet is when it will be available in the USA or Europe. News of the phone was first announced in July 2019 with a suggestion that it would be available to buy in time for Christmas, but it didn't materialize. Now, aside from assuring interested parties that it will definitely be launching at some point in 2020, manufacturers Xiaomi is unable to give a precise launch date. They can, however, give us some indication of the price. A brand new Black Shark 2 Pro comes with a recommended retail price of $599 for a basic model, with tweaked models available for higher rates. When compared to the cost of a brand new iPhone, the price seems reasonable.
The Black Shark 2 Pro appears to have all the right attributes to make it a success. It's fast, it's good-looking, it packs some serious power, and it's cheaper than the vast majority of modern top-end smartphones. The only question is whether there's a large enough market to support it, or whether it will meet with the same tepid reaction that greeted the Razer Phone when that hit the market three years ago. Are there enough phone-centric gamers to reward Xiaomi for their efforts? We don't know, but we're about to find out.

---
---
---