I glaco protects touch panels of smartphones and tablets from fingerprints/sebum
I glaco cleaning solution from King Jim cleans fingerprints or sebum from touch panel of smartphones and tablets. Besides it protects the screen against dirt, dust, stains etc. I glaco with water-repellent coating agent used in automotive glass is developed with the famous Soft 99 Corporation.The solution forms a layer on the touch panel and protects the screen from dirt, fingerprints etc for one month.


With 3 ml capacity, I glaco can be used for approximately 20 times and is available in Japan for approximately 1,800 yen($16.60). The application cannot be used on protective film. It takes two hours to dry, once the solution is applied. With a tissue excess solution can be wiped our easily.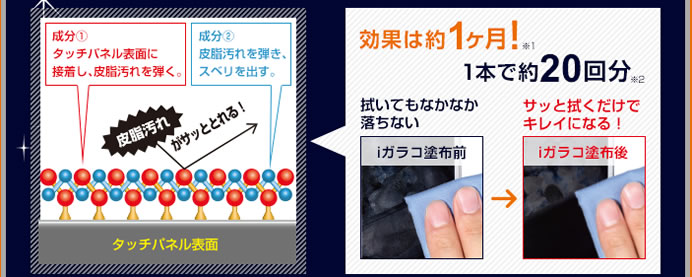 ---
---
---