Huawei announces high-quality IP Phones eSpace 7900 Series

Huawei today announced the global launch of Huawei eSpace 7900 series IP phone, a new-generation, high-quality IP phone model with innovative design thinking. Huawei eSpace 7900 is equipped with a large color screen (a 5-inch screen for eSpace 7950 and eSpace 7903X), gigabit Ethernet (GE) ports, and grouped buttons with intuitive icons, enabling more efficient navigation and faster operation. eSpace 7900 uses the same design style and user interface (UI) as other Huawei unified communications (UC) terminals to ensure consistent and superb user experience across different platforms. Huawei eSpace 7900 employs Advanced Audio Coding-Low Delay (AAC-LD) full-band voice codec with a sampling rate as high as 48 kHz, achieving crystal-clear, high-definition (HD) audio performance for better communication.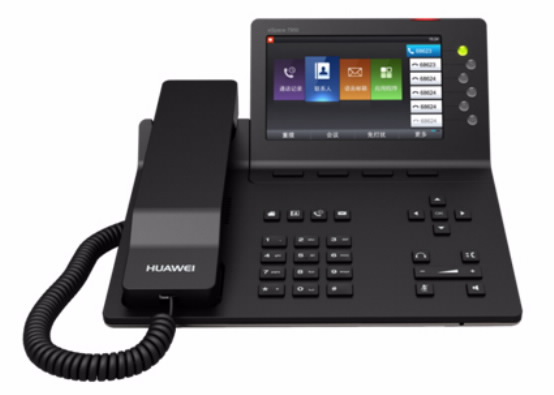 Compared to traditional clumsy IP phones, eSpace 7900 offers a neat and trendy experience with its sleek, state-of-the-art design. Special techniques employed allow an incredibly thin design (25 mm thickness) for eSpace 7900, with its thinnest place just being 8 mm thick. The launching of the eSpace 7900 series includes a family line of IP phones that meet today's business needs: eSpace 7910 (a budget-friendly IP phone), eSpace 7950 (a business IP phone), and eSpace 7903X (an expansion module for eSpace 7950).

---
---
---