LG to showcase worlds smallest smart mobile printer at CES 2014

LG will showcase its new Pocket Photo 2.0 (Model PD239) smart mobile printer at the 2014 International Consumer Electronics Show. LG's latest Pocket Photo device provides wireless connectivity with NFC and Bluetooth, enabling users to print custom 5.1 x 7.6 cm (2 x 3 inch) pictures from most of today's tablets and smartphones. Compatible with Android and iOS, the versatile Pocket Photo 2.0 is an excellent travel companion. The Pocket Photo 2.0 uses the proven ZINK technology, eliminating the need for expensive ink cartridges, ribbons or toner. ZINK printing technology utilizes heat to activate the necessary color-forming chemistry imbedded in each sheet of paper.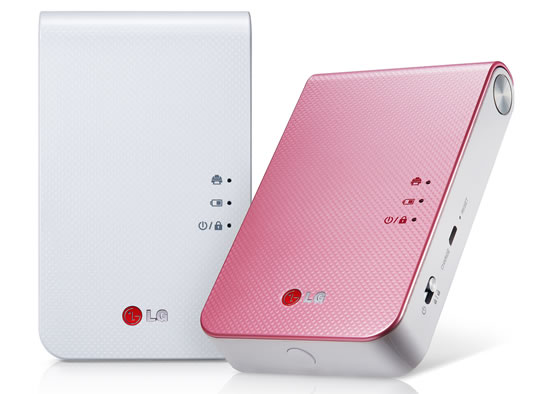 Compared to conventional printing processes, ZINK's inkless paper system preserves images for longer and produces less smearing. The Pocket Photo 2.0 can print 30 photos on a single charge. The eye-pleasing LG Pocket Photo 2.0 is one of the smallest mobile photo printing devices on the market. The new version is 4mm thinner than its predecessor but manages to deliver more prints per charge. The LG Pocket Photo 2.0 prints pictures rendered at a crystal clear 313dpi — perfect for sharing or displaying. After downloading and installing the free Pocket Photo editing app, users can wirelessly connect their smartphone or tablet and begin printing immediately.


LG has enhanced the editing features in the accompanying Pocket Photo app to let users experiment with an expanded range of customization options. A new set of filter effects has been added, as well as a clever frame augmentation feature. The updated app still offers the ability to embed QR codes in photos, a great way to connect a physical photograph with an online community or internet-based content. Available in pink, jewel white and lime yellow, the new LG Pocket Photo is now available in China and will be rolling out globally in 2014.
---
---
---