LG unveils world's first real curved smartphone –LG G Flex

LG today officially took the wraps off the LG G Flex, a smartphone curved to follow the contour of the face, the first device to offer such a design in the smartphone market. The latest device in LG's premium G Series, the G Flex incorporates proprietary innovations from other LG companies in the form of the display and battery that have never been seen before. The LG G Flex also boasts new user experience (UX) features that take advantage of the curved form factor. Among the several new technologies, the LG G Flex is the first smartphone to apply a Self-Healing coating on the back cover. The elastic coating has the ability to recover from the daily wear-and-tear scratches and nicks that un-cased smartphones are likely to receive, keeping the G Flex looking newer longer.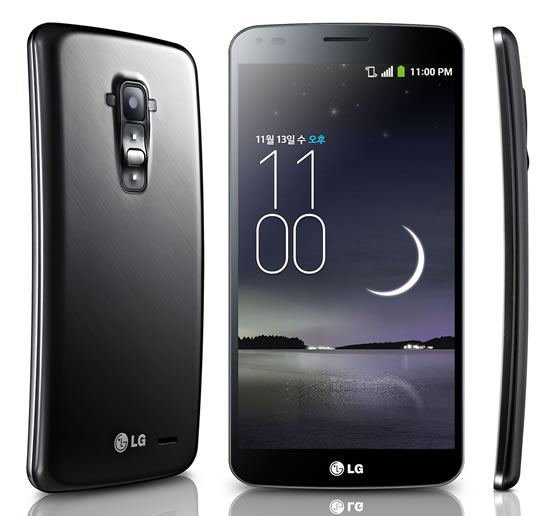 The vertically curved design of the LG G Flex reduces the distance between one's mouth to the microphone when the device is held against the ear, as traditional telephone handsets used to. The curved form increases the sound level by 3dB compared to typical flat smartphones. The curved design also offers a more reassuring grip and fits more comfortably in one's back pocket. In landscape mode, the display offers an IMAX-like experience, with the result being the most comfortable viewing angle for watching videos or playing games.


LG G Flex also features the Rear Key first introduced in the LG G2. Devoid of any buttons on the sides, there is less chance of accidentally powering off the phone and the convenience of using one's index finger to adjust the volume when conversing is maintained. The ultra-thin, ultra-light flexible POLED display and curved OLED panel are built on plastic substrates instead of glass, giving LG G Flex its unique shape and durability. The POLED display is brighter and more precise thanks to the application of Real RGB, which contains all three sub-pixels — red, green and blue — in one pixel.


The curved battery in the G Flex is designed with LG Chem's patented Stack & Folding technology, which reduces the physical stress on the battery pack when in the curved form and provides better stability and performance. Despite its thin form, the LG G Flex battery has a capacity of 3,500mAh, enough power for more than a full day of use.The LG Flex will be available in Korea starting in November through all three major local carriers. Availability in additional markets will be announced thereafter.
---
---
---