Qualcomm announces world's first modem to support Cat 18 LTE – Qualcomm Snapdragon X20 LTE modem
Qualcomm today announced their second generation Gigabit LTE modem: the Snapdragon X20 LTE modem. It is the first-announced modem to support Category 18 download speeds up to a blistering 1.2 Gbps. The Snapdragon X20 LTE modem now supports more combinations of LTE carriers, 4×4 MIMO configurations, and a higher number of total LTE spatial streams. This way, it can provide vastly expanded flexibility for more operators around the world to deploy Gigabit LTE. For example, the Snapdragon X16 LTE modem supported two configurations to reach Gigabit LTE speeds. Snapdragon X20 supports eight configurations, using different permutations of carrier aggregation (up to 5xCA) and 4×4 MIMO.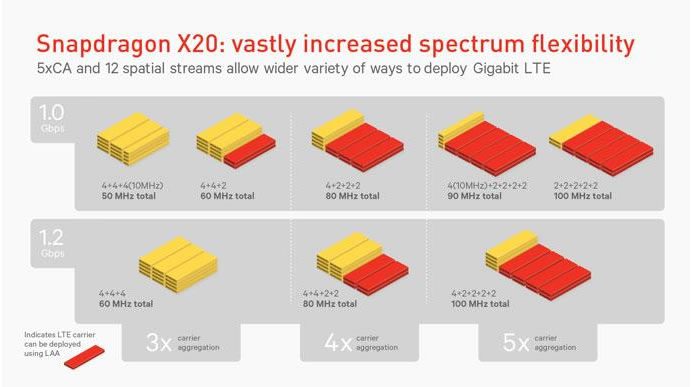 Just like Snapdragon X16, Snapdragon X20 supports License Assisted Access (LAA) technology, which allows operators to use freely-available unlicensed spectrum to deploy LTE services. But the Snapdragon X20 has an important edge, because of its added spectrum flexibility. Whereas Snapdragon X16 reduced the requirement to deploy Gigabit LTE to one licensed 20 MHz LTE anchor, Snapdragon X20 reduces it even further to as little as 10 MHz! With the further reduction of the requirement to only 10 MHz, a full 90 percent of the world's operators can deploy Gigabit LTE.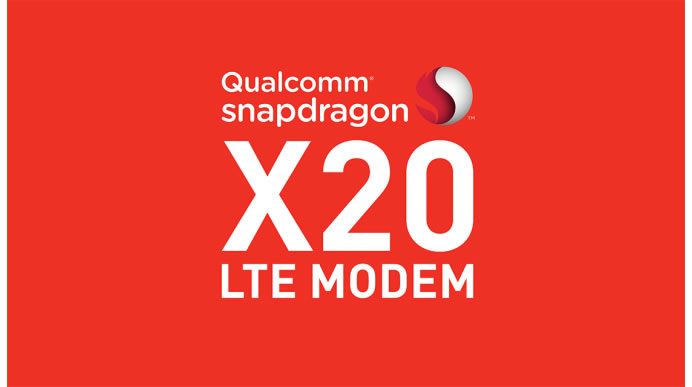 The Snapdragon X20 supports Dual SIM Dual VoLTE (DSDV) technology and the Citizens Broadband Radio Service (CBRS) band, which can allow LTE networks in the U.S. to expand their capacity even further. It can even support private LTE networks for enterprise, industrial, and IoT applications. Qualcomm expect the first products powered by the Snapdragon X20 LTE modem to be available in the first half of 2018.
---
---
---