Samsung Announces Animal Edition Battery Pack Featuring Illustrations of Four Species of Endangered Animals
Samsung announced the release of its Animal Edition Battery Packs, featuring illustrations of four species of endangered animals as part of the company's Charge the Life campaign, which aims to raise awareness about endangered animals. The Samsung Animal Edition Battery Packs will be available in two sizes-8,400mAh and 11,300mAh. The lesser panda and the fennec fox will appear on the 8,400mAh battery pack, and the giant panda and golden monkey will be featured on the 11,300mAh battery pack.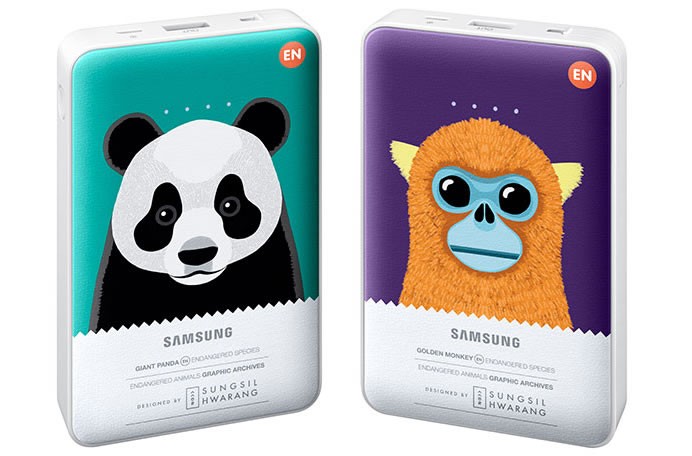 The 8,400mAh battery pack is equivalent to more than three times the capacity of the new Samsung Galaxy S6 battery, while the 11,300mAh battery pack is equivalent to more than four times the capacity. It can also charge a flat Galaxy Note 4 battery more than twice, making it the perfect companion when you're on the go.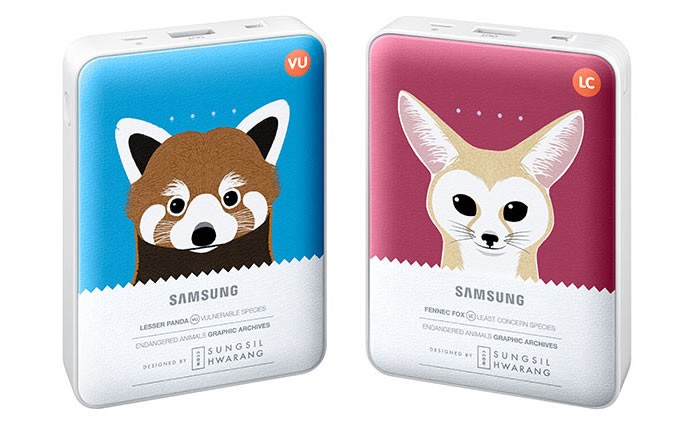 The Animal Edition Battery Packs will have a clear power level display and will be able to charge two devices at the same time. The interactive Charge the Life mobile application, which is available on Google Play and Samsung Galaxy Apps, will display the featured animal becoming more animated as charging levels increase. The IUCN Red List of Threatened Species is widely recognized as the most comprehensive, objective global approach for evaluating the conservation status of plant and animal species.
---
---
---