Samsung Galaxy S III Smartphone announced

Samsung announced today the third generation Galaxy S, the Galaxy S III. Designed for humans and inspired by nature, the Galaxy S III is a smartphone that recognizes your voice, understands your intention, and lets you share a moment instantly and easily. Samsung Galaxy S III is powered by Android 4.0, Ice Cream Sandwich, with greatly enhanced usability and practicality to make life easier. Packed with intuitive technology, the Galaxy S III delivers a uniquely personalized mobile experience that refuses to be compromised. This sleek and innovative smartphone has the enhanced intelligence to make everyday life easier. With Samsung Galaxy S III, you can view the content like never before on the device's 4.8 inch HD Super AMOLED display. An 8MP camera and a 1.9MP front camera offer users a variety of intelligent camera features and face recognition related options that ensure all moments are captured easily and instantly.



The Galaxy S III features 'S Voice,' the advanced natural language user interface, to listen and respond to your words. In addition to allowing information search and basic device-user communication, S Voice presents powerful functions in regards to device control and commands. When your phone alarm goes off but you need a little extra rest, just tell the Galaxy S III "snooze." You can also use S Voice to play your favorite songs, turn the volume up or down, send text messages and emails, organize your schedules, or automatically launch the camera and capture a photo.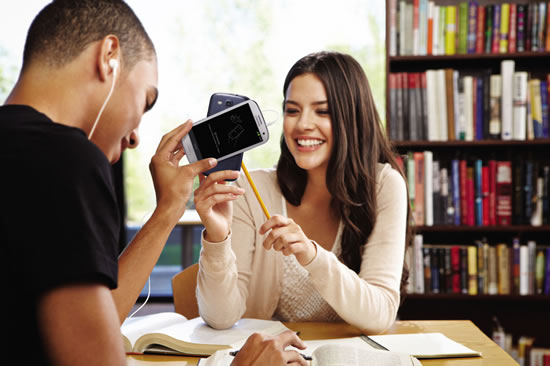 With the new S Beam, the Galaxy S III expands upon Android Beam , allowing a 1GB movie file to be shared within three minutes and a 10MB music file within two seconds by simply touching another GALAXY S III phone, even without a Wi-Fi or cellular signal. The 'Buddy photo share' function also allows photos to be easily and simultaneously shared with all your friends pictured in an image directly from the camera or the photo gallery.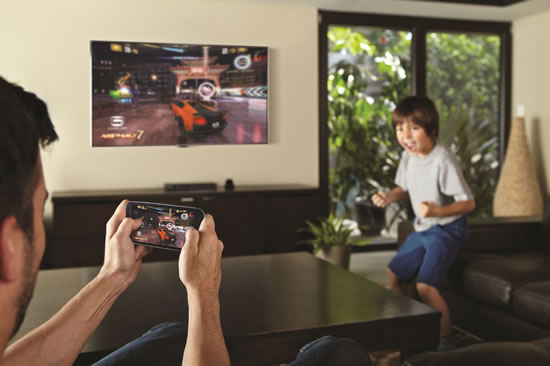 The Samsung Galaxy S III introduces 'Pop up play,' a feature that allows you to play a video anywhere on your screen while simultaneously running other tasks, eliminating the need to close and restart videos when checking new emails or surfing the Web. HD video can be recorded even with the 1.9MP front-facing camera. The Samsung Galaxy S III will be available from the end of May in Europe before rolling out to other markets globally. Available in Pebble Blue and Marble White at launch, Samsung will introduce a variety of additional color options.

---
---
---