YouTube 3D video viewer for iPhone

Evergreen Japan today announced the 15 days limited sale of YouTube 3D Viewer DN-84426 for iPhone 4/4S/5. Viewers can enjoy 3D video by attaching the iPhone to the binocular type 3D viewer. Using the left and right images of a different perspective, stereoscopic 3D is enabled for viewing YouTube videos with your iPhone.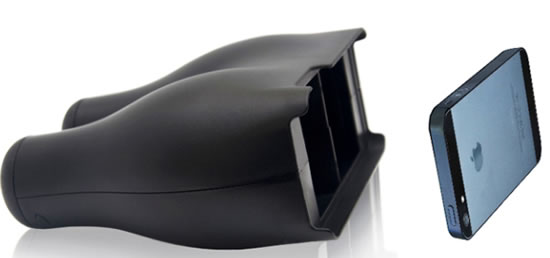 While viewing video, volume can be adjusted with the volume control button on the top of the viewer. Evergreen YouTube 3D Viewer DN-84426 for iPhone measures 150 × 135 × 70mm, weighs 140g and is available for approximately 2,999 yen ($32).

---
---
---