BauXar Jupity 301 high technology speakers with a unique tower design
Japanese Corporation BauXar has launched all new high technology speakers Jupity 301with very fashionable outfit. Jupity 301 features a unique tower (300mm height) design made of aluminum and produces a full range of 360 degrees of high quality vibration less pure sound. With 5cm base diameter BauXar Jupity 301 with 5W×2ch amplifier, impedance above 6kΩ produces better and clearer sound.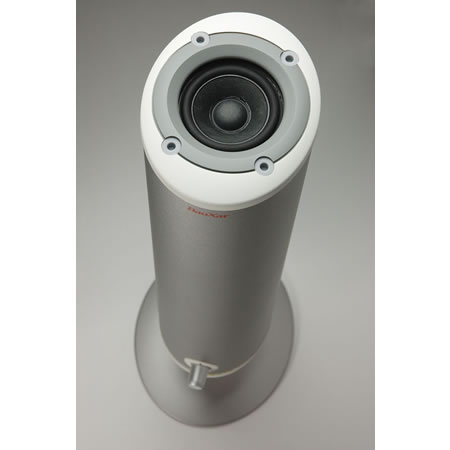 BauXar Jupity 301comes with a 3.5mm stereo mini input terminal and the left and right tower speakers are connected with a RCA connector. Jupity 301 speaker system with a unique silk titanium color measures 85×105×400mm. The right side speaker weighs 2.2kg and Left side 2.15kg and is powered by a convenient 90 – 120V voltage adaptor. The BauXar Jupity 301 designed for the modern generation to fit any stylish interior is available in Japan for approximately 71,400 Yen ($615).
---
---
---