Casio Announces Digital Keyboard CT-S1000V That Allows User To Enjoy Playing Singing Voices on the Keys
Casio announced today the release of the CT-S1000V, a new addition to the Casiotone lineup of electronic keyboards that delivers a whole new experience. The new keyboard CT-S1000V allows the user to play singing voices on the keyboard without the need for special playing skills or making detailed settings. The Casio CT-S1000V is an electronic keyboard for musicians and music creators who want to enjoy new kinds of keyboard expression and music production. The model is equipped with Vocal Synthesis – an original Casio sound source technology which lets users play human, robot, and animal voices created by combining lyric data and vocal tones.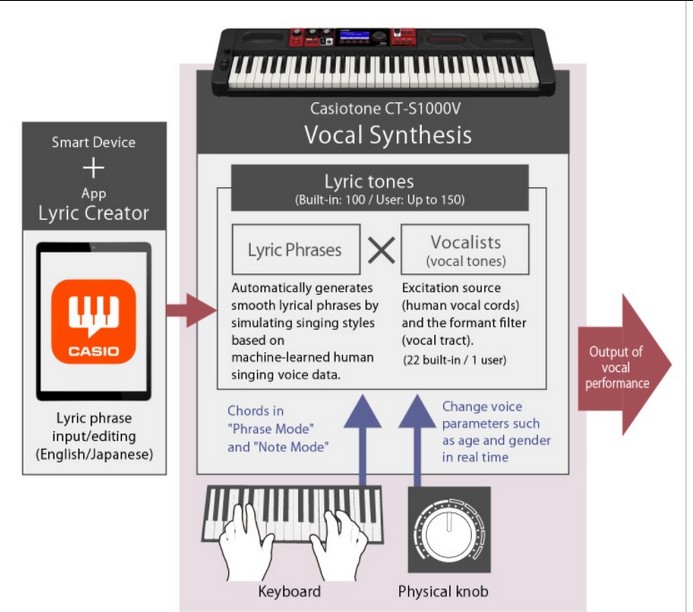 The Casio CT-S1000V not only pronounces lyrics for each syllable each time a key is pressed, but also automatically sings the user's pre-set lyric phrases in the pitches and harmonies played on the keyboard. This way, there is no mismatch between the lyrics and what the user plays on the keys, and the user can perform freely without worrying about the lyrics.
In addition, each syllable smoothly flows to the next, enabling intuitive musical expression and creation as if humming a melody. In addition to 100 built-in lyric phrases, the user can create their own original lyrics and edit pronunciation details with the dedicated Lyric Creator app.
---
---
---