Sony announces ultimate Bluetooth party speaker – SRS-XV900
Sony today announced the most powerful and loudest Bluetooth party speaker in its wireless speaker X-series range – SRS-XV900. The Sony SRS-XV900 three-way sound system is made for parties with long-playing, ground-breaking, omnidirectional audio and so much more. The dedicated drivers bring mid-range and vocal clarity, an X-Balanced speaker delivers distortion-free lows, and programmable ambient lighting sets the mood—all in one portable, powerful package.
Partygoers can now take their sound anywhere around their home with up to 25-hour battery life on the SRS-XV900 that will keep the music going day and night. With the speaker's quick charging, it can get three hours of playing time from just 10 minutes of charging. With the Battery Care Mode feature, users never have to worry about overcharging their speaker, making it dependable for longer. Smartphones running low on battery, can be plugged into the speaker and have it charged directly.
The SRS-XV900 speaker features Sony's unique TV Sound Booster function that lets listeners enjoy enhanced sound when watching TV. Deep bass and realistic high-frequency sound from the SRS-XV900 fills the room and boosts the TV sound to provide a rich audio-visual experience, whether it's a live performance video or a movie. Simply connect the optical cable (included) and select TV Sound Booster mode with any TV brand or model.
Karaoke lovers can plug in a microphone, pick a song, and give it everything they've got! With two inputs (mic and guitar), musicians can even plug in a guitar and use the speaker as an amp. By using the Fiestable mobile app and its new Double Tracking karaoke function, singing vocals will be enriched to make the singing voice more comfortable.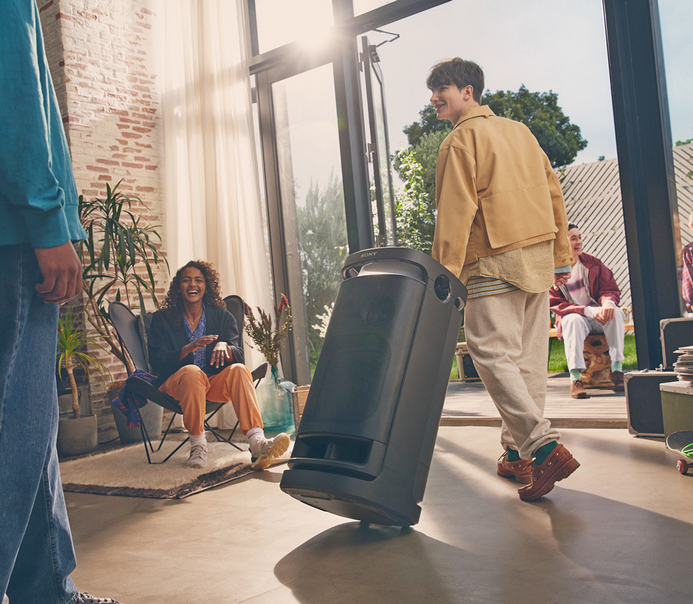 Party Connect via Bluetooth allows users to connect up to 100 compatible Sony Bluetooth speakers to enjoy synchronized sound and lighting for an extra-large party and to make sure everyone's dancing to the same beat. The speaker allows for USB connectivity by plugging in to play music.
Sony SRS-V900 is compatible with both Sony | Music Center and Fiestable apps. The Sony SRS-XV900 speaker has a suggested retail price of $899.99 and will be available for pre-order on September 20 at Sony Electronics and will be available soon at Amazon, Best Buy and other authorized dealers.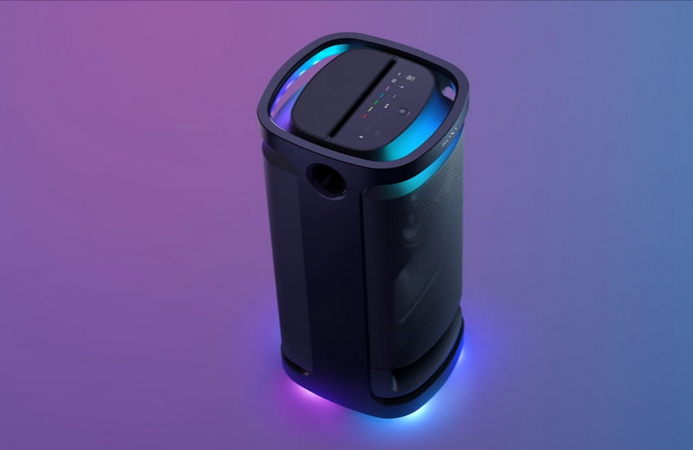 ---
---
---