Sony Walkman PEANUTS SPORTS 2020
Sony Store Japan announced the  launch of  Walkman PEANUTS SPORTS 2020. The Walkman is available in limited quantity till May11,2020 at Sony store in Japan. There are two variants of walkman – NW-A50 series (NW-A55 / PSP) and  NW-S310K series (NW-S313 / PSP) . The NW-A50 series comes with high quality audio and high resolution.  The slim NW-S310K series Walkman comes with built in speaker and long battery life.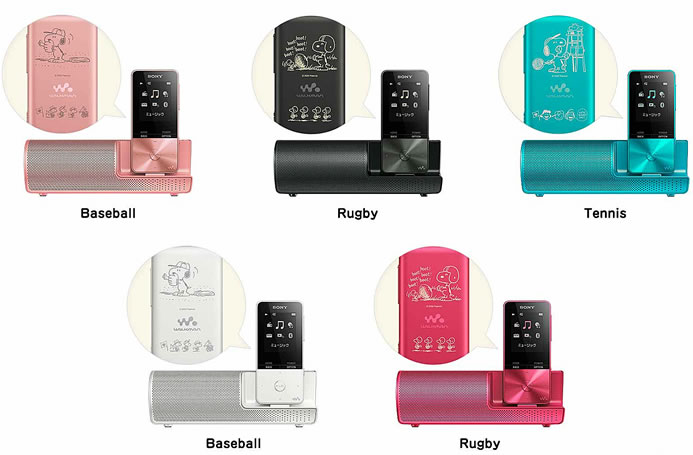 Buyer can select three types of design in NW-S310k series and can engrave his favorite message with Snoopy and friends who enjoy sports on the back of the Walkman. Up to 16 alphanumeric characters  can be engraved. Package is original design. Up to 23 characters can be engraved on the NW-A50 series and up to 16 characters on the NW-S310K series.
The price is 25,880 yen ($235) for the NW-A50 series and 22,880 yen ($208) for the NW-S315 / PSP  (4GB/16GB). They can be purchased at Sony's direct sales sites and e-Sony shops in Japan..
---
---
---