Thanko MP4 metal watch

Thanko MP4 metal watch MP4MT is available in 2GB/4GB capacity. Just plug and play into USB port to transfer music files and data. You can Listen Music, Watch Movie and Record Conversations wherever you go with this Thanko MP4 watch. You can use the watch to record voice memos (up to 8 hours) in MP3 format, and use as a USB 2.0 plug-and-play storage. It displays photos (BMP/ JPG) and is compatible with OS Windows2000/XP/Vista. It takes approximately 1.5 hrs to charge the watch via USB 2.0/USB1.1 port.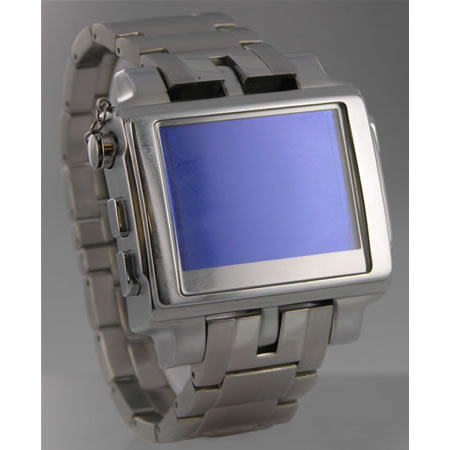 Thanko MP4MT2GB with 1.5"OLED screen is available for approximately 19,800 Yen ($160) and MP4MT4GB for 25,800 Yen ($208). The package include MP4 Watch METAL, USB cable, ear phone, AC adapter, software CD and Japanese user's manual.
---
---
---