Casio announces compact business support terminal VX-100 running on Android

Casio today announced the release of the stylishly designed VX-100 business support terminal. The Casio VX-100 is a compact business support terminal equipped with a color main display with full-touch screen operation, a sub-display that is great for showing information to customers, and a thermal printer to generate receipts. The VX-100 is designed for use in various places such as retail stores, restaurants, and offices, and works as both a standalone system or as part of a networked system. The VX-100 comes installed with a sales management application offering a host of data management capabilities. With the optional cash drawer, the terminal can also function as a cash register.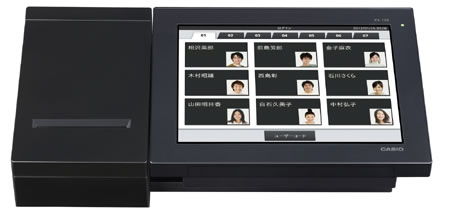 Customer relationship management, reservation management and sales management applications are available on this terminal. The purchase and reservation history can be used to identify preferred customers and formulate marketing strategies tailored to them. The Casio VX-100 uses the Android operating system, and Casio has provided a software development kit that supports the VX-100 hardware. The VX-100 information terminal will begin shipping in December 2011.

---
---
---