Chinese super-realistic robot Zou Renti at WIRED NextFest exhibition

World renowned WIRED Magazine's annual WIRED NextFest exhibition kicked off in Los Angeles on Thursday, highlighting a Chinese super-realistic robot. WIRED NextFest is a unique world's fair-style event that showcases the people, ideas and technologies that will change our world in the coming years. What makes this year's exhibition unique is the super-realistic robot Zou Renti which attracts throngs of spectators at the three-day exhibition being held at the Los Angeles Convention Center. The robot resembles Zou Renti, founder of the Xi'an Superman Sculpture Research Council. While the mechanical Zou Renti (named after the inventor) can move its face and speak, its most impressive feature is its skin, which is made of silica gel and looks so lifelike that some expo attendees couldn't tell the real Zou from his double.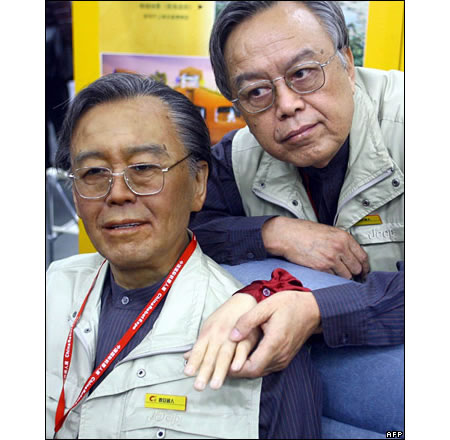 The X PRIZE Foundation announced its largest prize yet to sponsor a 30-million-dollar competition for private lunar explorations. Joined by Google, the foundation will motivate and inspire new generations of inventors and engineers to build and launch a privately-financed human vehicle into space. Google is also offering a second prize of 5 million dollars and bonus prizes of 5 million dollars for teams that meet additional challenges, such as finding lunar ice.
---
---
---