Japan Aerospace Exploration Agency to test new solid-state lithium-ion battery in space
The Japan Aerospace Exploration Agency (JAXA) and Hitachi Zosen plan to send an all-solid-state lithium-ion battery to the International Space Station later this year to test technology that may power next generation satellites and interplanetary probes. Conventional lithium-ion batteries require an additional device that controls temperature and need to be installed inside a satellite to prevent the liquid electrolyte from freezing in the extreme cold of space. In contrast, the new battery developed by Hitachi Zosen features a fully solid electrolyte that can operate in temperatures ranging from 120 C to minus 40 C.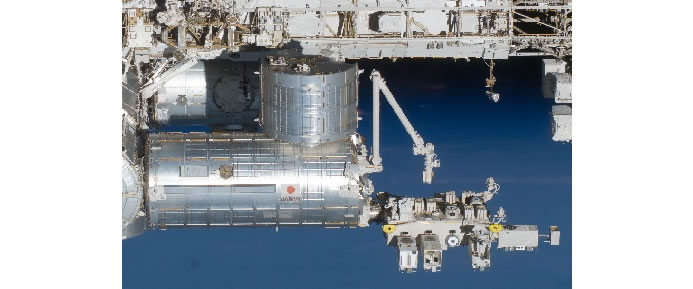 The plan calls for 15 of the new batteries to be installed on the Japanese Experiment Module (JEM), known as Kibo. Capable of holding 140 milliampere hours of electrical charge, the batteries will be used to power the module's outboard camera and communication system.
The team hopes to verify how the batteries perform in the vacuum-like, extremely cold environment outside the ISS. In the future, the batteries are expected to be used for a wide range of applications, including satellites and probes for the moon and Mars. JAXA intends to launch necessary equipment to the ISS in the autumn of 2021 and begin experiments by the end of the year.
---
---
---