JAPAN NEXT logo by Kashiwa Sato to be used by Japanese agencies around the world to promote Japanese culture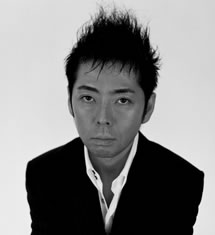 The Japanese government on Tuesday unveiled a logo to be used by Japanese agencies and corporations around the world to promote Japanese culture embodying the idea of Cool Japan in sectors such as animation, fashion and food. From a shortlist selected from among 99 logos submitted for a competition held between late July and mid-August, a logo incorporating the English words "JAPAN NEXT," created by prominent designer Kashiwa Sato was chosen by Prime Minister Yoshihiko Noda. Kashiwa Sato designed the logo with the image in mind of a Japan that overcomes the March 11 earthquake and tsunami disaster and is reborn as a stronger, more creative and confident nation — the next Japan.The logo is to be used for products and software related to Cool Japan operations undertaken by government agencies and private corporations.

Born in Tokyo in 1965, Kashiwa Sato studied graphic design at the Tama Art University. After a period working for Hakuhodo, he started his own business, establishing his creative studio "Samurai" in 2000. Sato's creative work is characterized by its powerful visual inventiveness and spans a wide range of genres and media. In his most recent endeavor, he was responsible for the product design and advertising campaign for the NTT DoCoMo "FOMA N702iD." He has won numerous prizes, including the Tokyo ADC Grand Prix, Tokyo TDC Gold Prize, etc.
---
---
---