Japanese Eyewear Masunaga develops Wink Glasses 2013 that relax eyes by fogging up for 0.2 seconds in 10-second intervals

Japanese Eyewear Company Masunaga Optical has developed a pair of eyeglasses- Wink Glasses 2013, that will help people with tired eyes that are strained by staring at computer monitors all day at work. Masunaga Optical says the glasses make users blink by fogging up for 0.2 seconds in 10-second intervals. The Wink Glasses 2013 were developed for people in the IT industry and others who tend to overwork their eyes. The black-framed Wink Glasses 2013 are powered by a small battery in the left arm. Pressing a switch on the right arm makes the weak electrical current automatically cut off for 0.2 seconds once every 10 seconds, causing liquid crystal sheets on the lenses to momentarily fog up.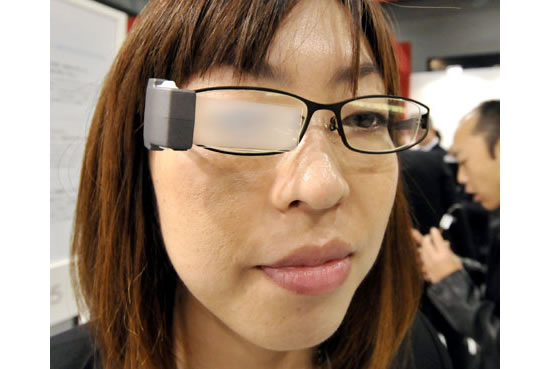 The first model Masunaga Optical developed in 2009 used an internal sensor to detect eye movement and fogged up when the wearer was not blinking enough. But the glasses were a bit too high tech, requiring complicated calibration of the sensor angle according to the dimensions of the user's head. Masunaga Optical simplified the mechanism for the latest model to fog up every 10 seconds, an improvement that produced the same effect. Staring at screens on computers, mobile phones and other electronic devices for long periods leads to less frequent blinking, increasing the likelihood of dry eye syndrome.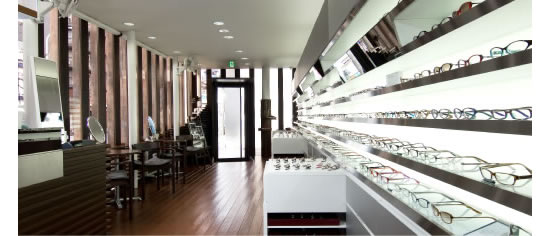 The glasses prevent the eyes from drying out by prompting a reflexive blink when the lenses fog up. The fogging can also be adjusted to 0.1-second intervals from 0.2 seconds. The Wink Glasses 2013 weigh 33 grams and the firm has so far received about 50 orders for the Wink Glasses 2013 since they began selling them in Japan from October. Customers have included IT companies and ophthalmologists. Wink Glasses 2013sels for 15,750 yen ($153) and for an additional charge, customers can have them fitted with prescription lenses.
---
---
---