Japanese Satellite Launched to Demonstrate World's First Attempt to Remove Space Debris
Tokyo based startup Astroscale confirmed the successful launch of its End-of-Life Services by Astroscale demonstration (ELSA-d) mission. The successful launch marks the start of the world's first commercial mission to prove the core technologies necessary for space debris docking and removal. ELSA-d, which consists of two satellites stacked together — a servicer designed to safely remove debris from orbit and a client satellite that serves as a piece of replica debris — was launched by GK Launch Services into a 550 km orbit on a Soyuz rocket from the Baikonur Cosmodrome in Kazakhstan on Monday, March 22, at 6:07 am (UTC).
Following additional preparatory steps in orbit, ELSA-d will enter the next phase of this pioneering mission to demonstrate the technologies and capabilities necessary for debris capture and removal. Space debris are made up of satellites and rockets that have been left in space. It is believed that there are more than 20,000 pieces of debris that are larger than 10 centimeters and are orbiting around Earth at incredibly high speeds. If the debris collides with other functioning satellites or space facilities, it can cause accidents or lead to malfunctions.
In the first of three complex demonstrations, the servicer satellite will release, and then dock magnetically, with the client satellite. Following this demonstration of non-tumbling capture, ELSA-d will perform two additional demonstrations: one to capture the client while it is tumbling, and one to deliberately lose, re-locate, approach and re-capture the client from far-range. Each of these demonstrations will take Astroscale one step closer towards delivering commercial debris removal and other on-orbit services.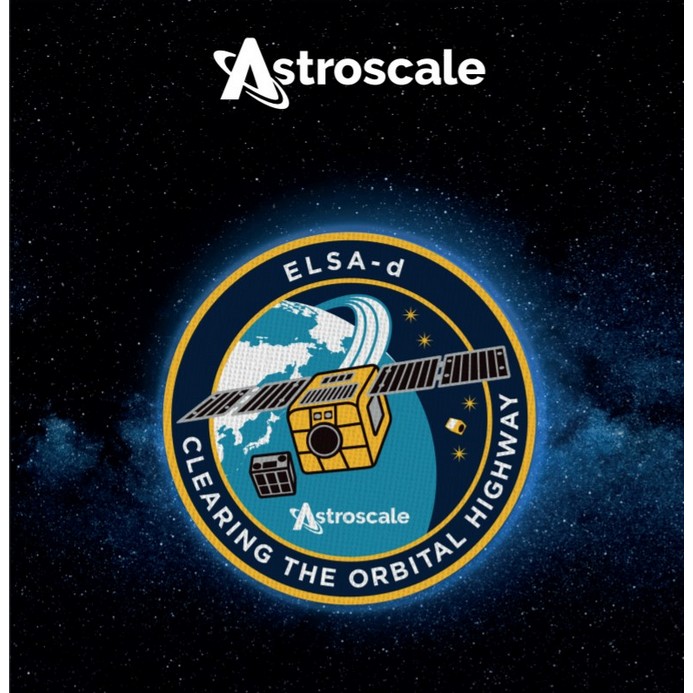 ---
---
---