LG Chem Develops World's First Biodegradable New Material
LG Chem today announced the successful development of a new biodegradable material that could realize mechanical properties equivalent to synthetic resins for the first time in the world. The new material developed by LG Chem is the only material is a single biodegradable material with 100% bio contents using corn-based glucose and crude glycerol and it is the only material in the world that manifested mechanical properties and transparency equivalent to synthetic resins such as PP (polypropylene).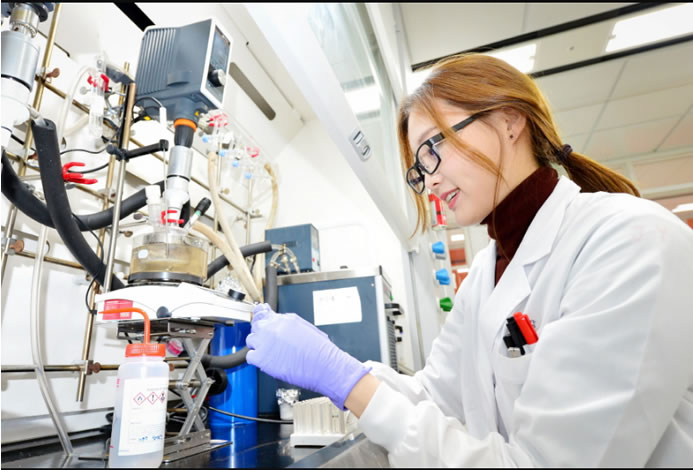 In the case of existing biodegradable materials, other plastic materials or additives must be mixed to strengthen properties and flexibility, thus having constraints in properties and prices being different per supplier, but the new biodegradable material developed by LG Chem is a single homogenous material, thereby making it possible to achieve the quality desired by customers and properties for its specific use. Flexibility, which is a core factor, is improved by more than 20 times compared to existing biodegradable products, thus making it possible to maintain transparency even after processing and it is expected that the ripple effect in the eco-friendly packaging industry that normally uses biodegradable materials.
LG Chem possesses a total of 25 domestic and foreign patents such as for biodegradable polymers, composites, production method, etc. through preemptive patent applications. LG Chem recently received confirmation that over 90% of the newly developed biodegradable material was decomposed within 120 days according to the industrial biodegradable certification standards of Europe from the German biodegradable materials international certification agency DIN CERTCO. LG Chem is scheduled to conduct prototype evaluations for client companies in 2022 with the goal of mass production in 2025. The biodegradable materials market is expected to grow by 15% a year from 4.2 trillion KRW in 2019 to 9.7 trillion KRW in 2025.
---
---
---